Culture
Check Out A Music Expert's Guide To Düsseldorf's Creative Underbelly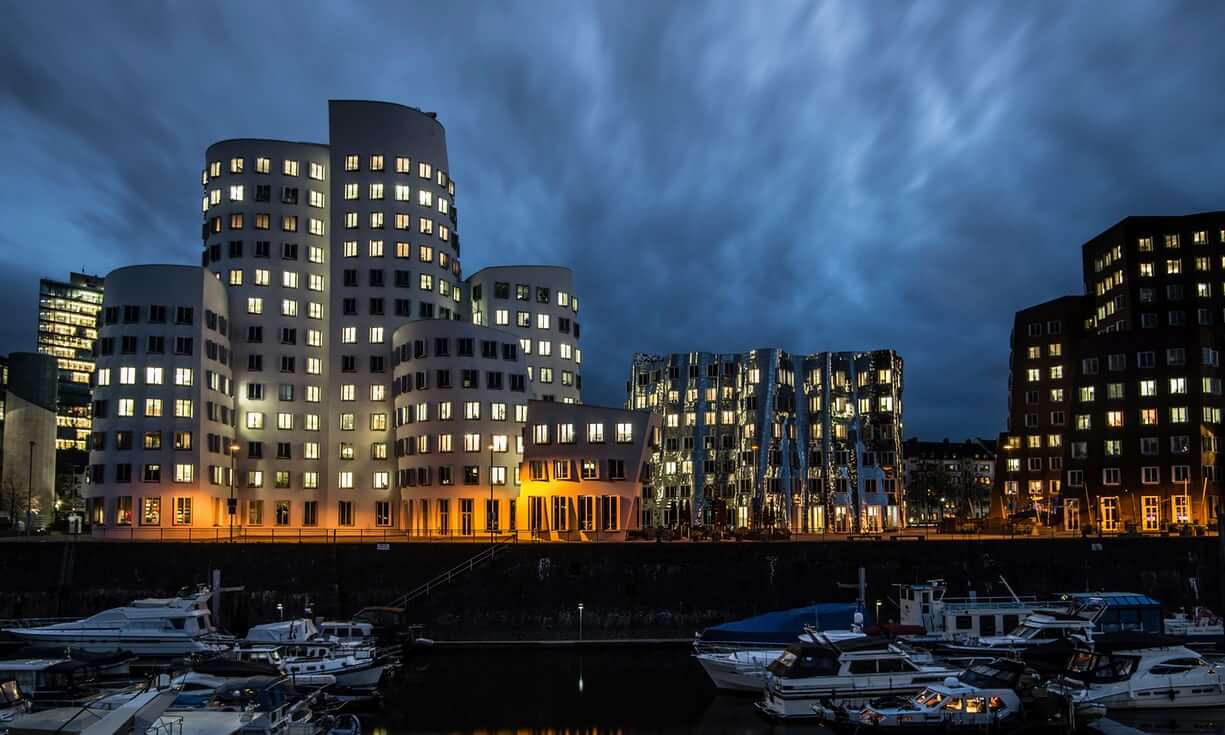 Kraftwerk's hometown is still bursting with creative energy.
The West German town of Düsseldorf continues to be a hub for creativity in Europe. In fact, the list of names that have called the city home is formidable, like Kraftwerk, La Düsseldorf, Neu!, Gerhard Richter and Nam June Paik just to name a few. But with the Kunstakademie and Kunsthalle still operative—and the inimitable Salon Des Amateurs avant-club in full swing—new names are now connected to the city's vibrant cultural life, like Vladimir Ivkovic, Toulouse Low Trax, Lena Willikens, Andreas Gursky and the Baka Gaijin nights.
In a feature for The Guardian, music writer and Düsseldorf local Rudi Esch breaks down the hottest spots in the city. Whether cutting edge contemporary art or psychedelic grooves from the city's premiere night spots are more your thing, the guide will have you booking tickets to Düsseldorf in no time. Read it in full here. Below, listen to an ode to the city from its musical namesake.
Read more: How Salon Des Amateurs became on of Europe's leading clubs