Culture
This Circuit-Board Map Traces The History Of Alternative Music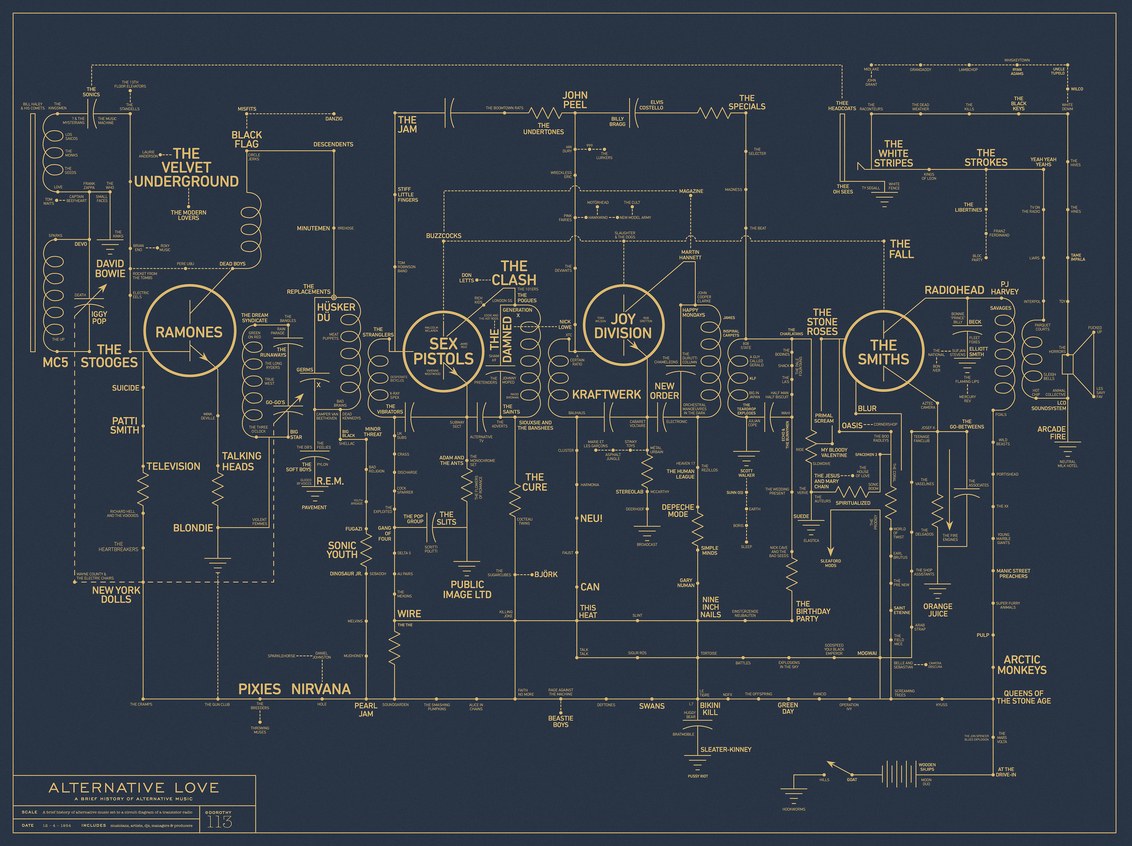 From punk to club pioneers, this map is a beautiful tribute to underground music.
Whether you love them or deride them as a punk boyband cash-in, The Sex Pistols have influenced countless groups. That's why they're the  entry point for this circuit board-style map that traces the history of alternative music, from design studio Dorothy. Branching off into bigger names like Joy Division and The Smiths, the map runs the gamut of punk's various incarnations—from anarcho to Riot Grrrl—and post-punk offshoots like Public Image Limited and The Chameleons. It also skirts avant-pop noisemakers like Broadcast and Deerhoof, the great Scott Walker (which of course leads right into Sunn O)))…) and dance pioneers like A Guy Called Gerald and 808 State.
The whole beautiful thing can be snagged here, and will lend a touch of music nerd class to any wall.
Read more: Watch a documentary on women in UK punk.
(Via Wired)