Culture
Collect Your Favorite DJs With These Virtual Techno Trading Cards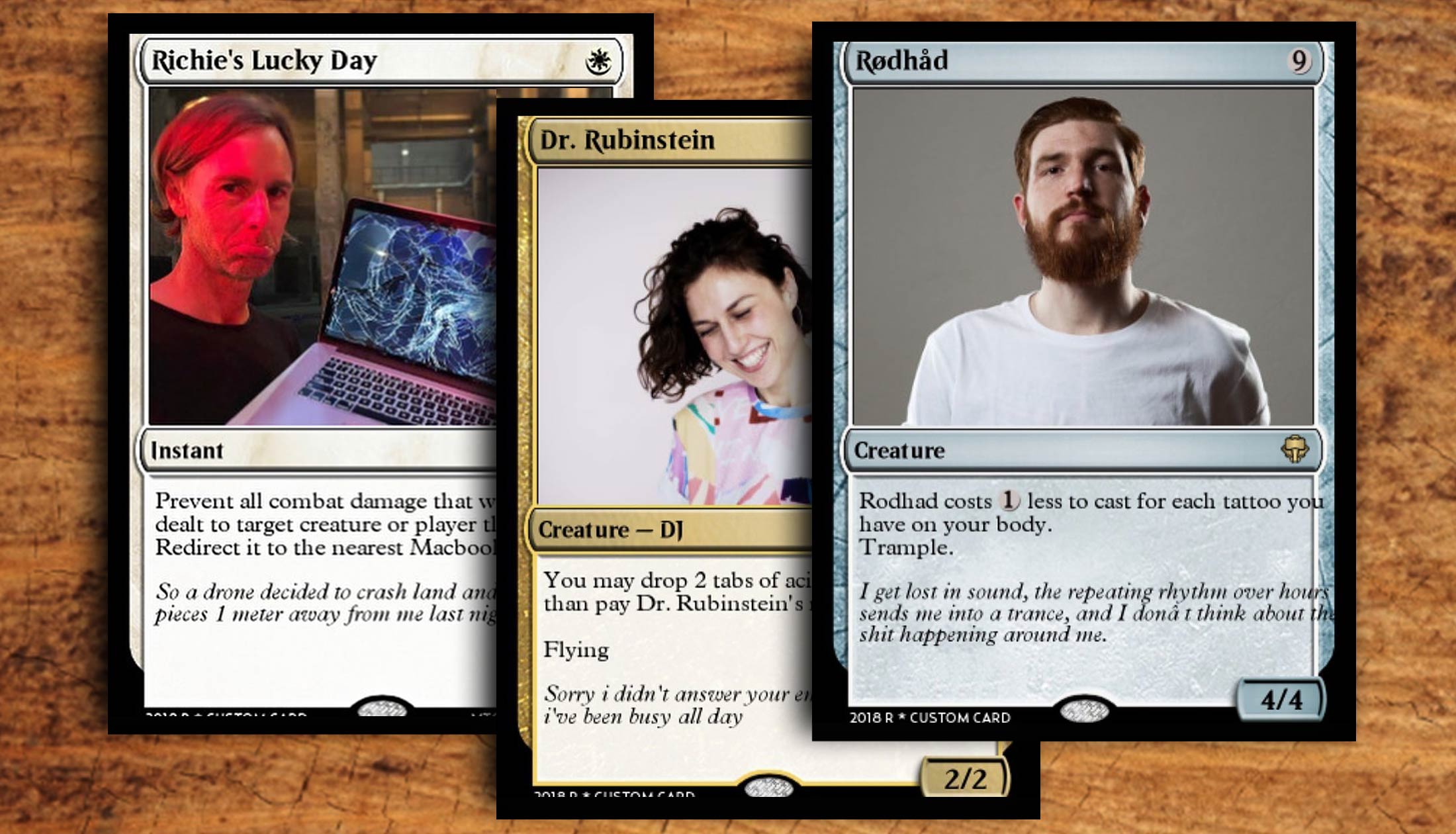 The aptly-titled Techno The Gathering turns your favorite DJs into playing cards

It was only a matter of time before dance music culture was reduced to its most ridiculous, meme-able aspects. Over the last year, we've seen everything from en-vogue dance music genre tees to nauseating DJ food puns. And while we spend a lot of time thinking and talking about this music, our obsession is—to be brutally honest—a little silly. If you can get past that, check out Techno The Gathering, the online trading cards that expose us as the DJ-worshiping music nerds we all really are.
Techno The Gathering turns famous DJs and electronic artists into playing cards, complete with descriptions, quotes and special abilities. If you've ever seen a Yu-Gi-OH!, Pokemon or Magic The Gathering collection, you know what to expect. Creating caricatures of some of the scene's most meme-able figures, its full of all the obscure references and techno jokes only true heads would find entertaining. So go for it, geek out like a 10-year-old at a comic book store, but don't expect your less techno-enthused friends to have any idea what you find so amusing about these.
Check out the cards above and below, then see the whole collection over at Techno The Gathering's Instagram here.
Read more: This ball-shaped drum machine could change the way you think about making beats