Culture
Cool Off At This Underwater Music Festival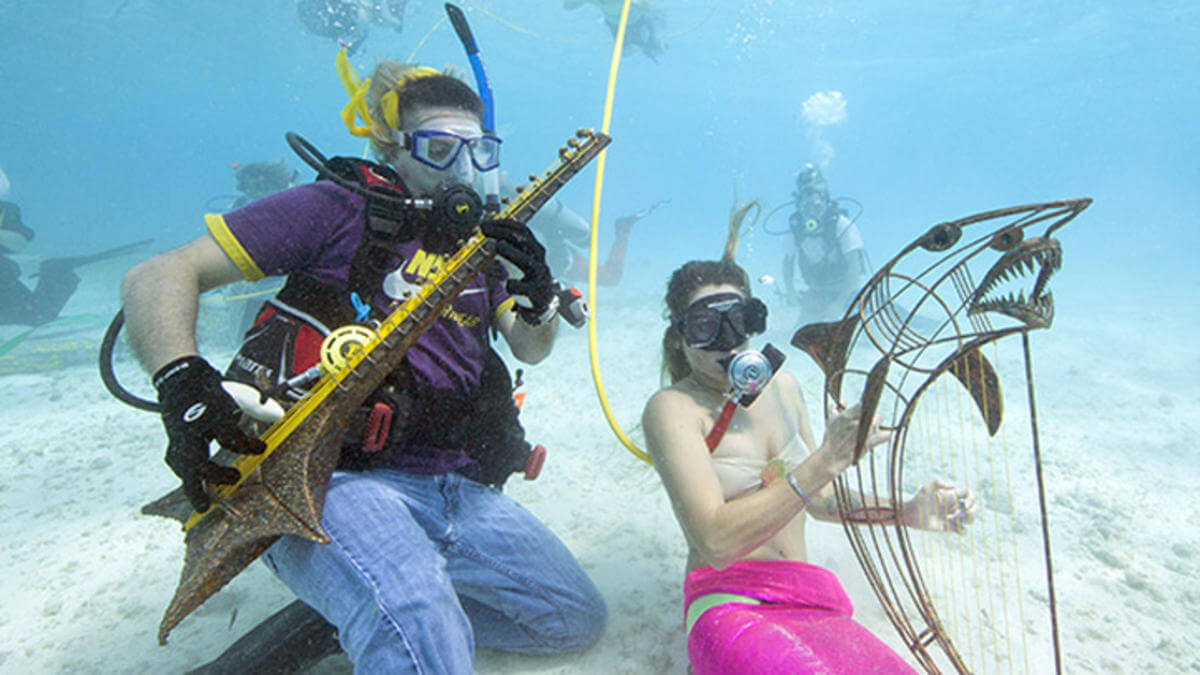 This festival lets you dive into the music, literally!
Festivals are too hot and there's nothing to do at them when you're bored. Which is most of the time. Fortunately, there are promoters out there throwing festivals like Underwater Music Festival who really seem to get it.
The festival, which is held in the Florida Keys, lets you listen to music underwater surrounded by a beautiful reef. It really makes you wonder why people go to Glastonbury, which is basically the same thing except with filth and mud and a, uh, very non Floridian climate. If it sounds too good to be true, then head over to this NPR segment that profiles the aquatic event.
Ever heard of an underwater band? No? Then check out these crazy dudes who play custom-built instruments underwater.
Now if only we could hear Grace Jones underwater. Listen to her kill it at EB Festival Cologne here.