Tech
These Crazy New Modular Synths Let You Sound Like Throbbing Gristle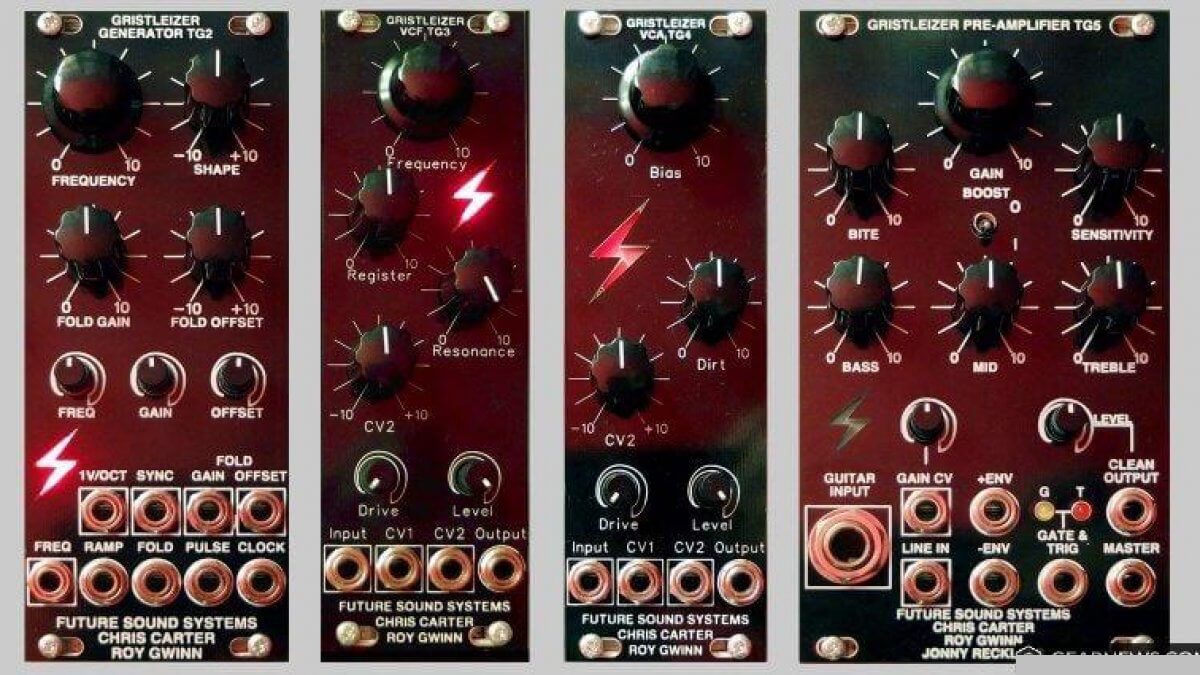 Here's your chance to add some original industrial grit to your productions.
Few acts can be credited with changing the sonic palette of modern music as much as Throbbing Gristle. In the late '70s, the UK group combined a bedrock of scorched noise, effects and home-built electronics with a DIY punk aesthetic and hilariously taboo-unfriendly lyrics to forge a style of music that they would coin "industrial."
An essential ingredient in the industrial sonic assault of Throbbing Gristle was The Gristleizer, a legendary sonic effects unit that TG member Chris Carter built and modded himself based on a DIY guitar effects pedal by Roy Gwinn in Practical Electronics magazine.
Now, the Gristleizer can become a staple of your modular synth set-up following the manufacturer Future Sound Systems' announcement that they would release four modules modeled after the crazy effects unit. FSS consulted extensively with Carter and Gwinn on the production of the modules. In this contemporary iteration, the oscillator, filter and VCA parts of the original circuit have become their own distinct modules, while a Gristelizer pre-amplifier has also been developed as a distinct module. As FSS writes on their website, "the Gristleizer series…not only presents the sound of the original effects units, but also additional features which ensure optimum compatibility with modern Eurorack systems and artistic workflows." It will be the perfect way to beef up your modular tracks with the sonic maelstrom of noise and power that you can find across all of Throbbing Gristle's pioneering works.
The modules can be ordered separately from the FSS website now with shipping expected in November. Check out a non-modular version of the effects pedal below and scroll down further to hear two of our favorite TG tracks.
https://www.youtube.com/watch?time_continue=155&v=qDR4GoicPfk
https://www.youtube.com/watch?v=ZXG3dgsPyTY
Read more: Read ex-Throbbing Gristle members Chris Carter and Cosey Fanni Tutti discuss political apathy in contemporary music