Music
Cult Techno Label Giegling Announces New Comp And EPs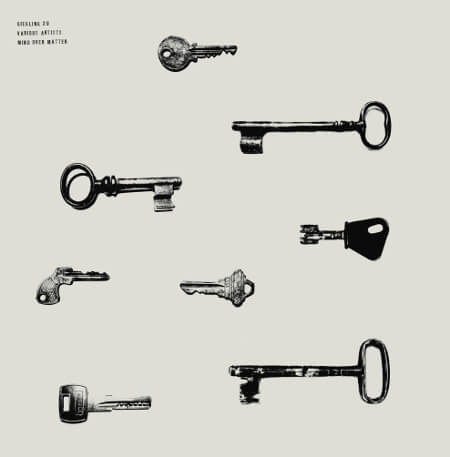 The Weimar-based collective has a compilation and two remix EPs on the way.
It's been a slow year for Giegling, but that doesn't mean the label won't be ending 2016 with a bang. The Weimar imprint/collective has just announced three releases that ought to please fans of its deep and emotionally resonant yet hard to classify sound. Of particular interest is Mind Over Matter,  a new 14-track compilation that features Vril, DJ Metatron, Edward and a full roster of Giegling favorites. The release will come on three pieces of vinyl—perfect for playing out, right?
In addition to the comp, there will also be some remix 12″s. Kettenkarussell's Easy Listening Remixes sees the Giegling stable re-imagining key cuts from the 2014 LP. The imprint's new g~~g~~~g sub-label will release Olin's Huerco S. Remixes, which is exactly what its name suggests.
The Mind Over Matter compilation is out in November. Kettenkarussell's Easy Listening Remixes and Olin's Huerco S. Remixes  will be released on September 27. Check below for tracklists.
V/A – Mind Over Matter
A1. Map.ache – Happy Birthday
A2. D-IX – Scope
B1. Edward – Check Check
B2. Matthias Reiling – The Look On Their Face
C1. Herr Koreander – Derive
C2. Jacques Bon – See & Feel
D1. Ateq – Ana
D2. Pom Pom – Pom Pom
D3. Loewe – 0318_173749
E1. Vril – Untitled
E2. DJ Metatron – State Of Me
E3. Birds & Tapes – Mallorca
F1. Kettenkarrussell – Trust
F2. Leafar Legov – Your Vibe
Kettenkarussell – Easy Listening Remixes
A1. Of Course (Lawrence Remix)
A2. Konstant Sleep (Losoul Remix)
B1. Spirale (Vril Remix)
B2. Of Course (Ezekiel Honig Remix)
Olin – Huerco S. Remixes
A1. Huerco S. Remix 1
B1. Huerco S. Remix 2
Read more: This is what music for futurist dancefloors sounds like.