News
Daft Punk Released Limited Edition Portraits...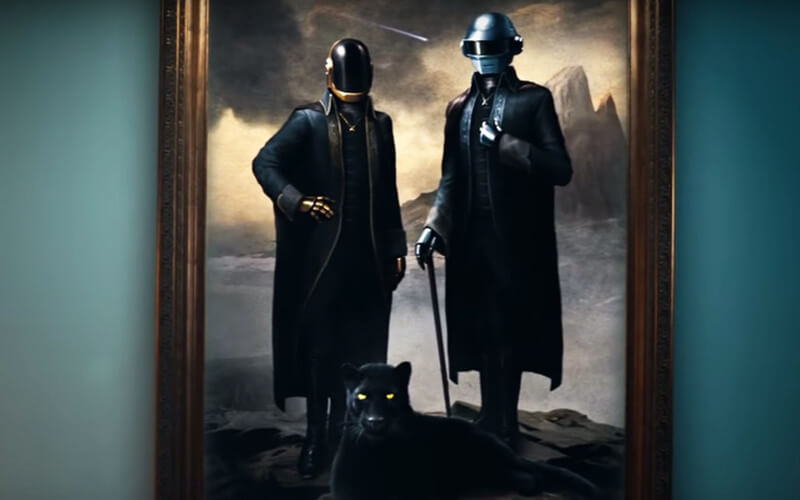 What's next?
Die hard Daft Punk fans have already cleaned out the duo's latest merchandise release. In the music video for "Starboy"—the track they produced for Canadian singer The Weeknd—keen eyes will notice the vocalist cruising past a painting of the shadowy French duo around the 1:15 mark. Well, in the tradition of Daft Punk making quirky merch, the portrait was reproduced for a limited run of canvas prints.
But if you're reading this, you're already too late: the prints sold out the day they were released.
Read more: Add these Daft Punk action figures to your wishlist instead