Culture
David Bowie Is Now An Emoji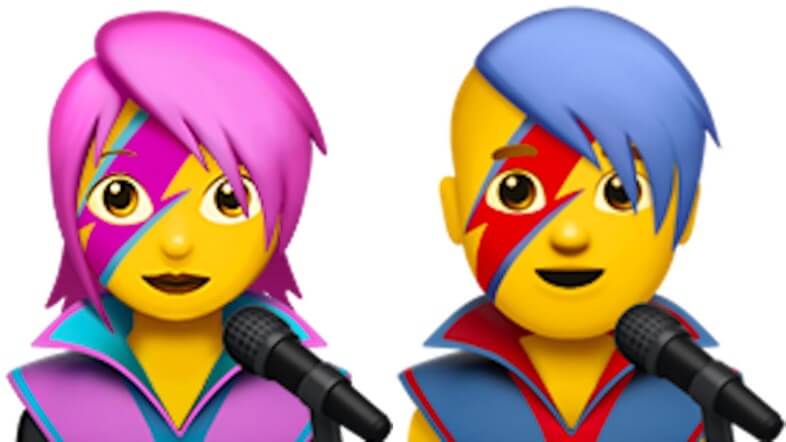 Male and female singer versions inspired by Aladdin Sane-era Bowie are part of the newest slew of emojis included in Apple's iOS update.
Ever had the following experience: thumbs hovering over your touch-screen, struggling to find the right word to express a subtle distinction, a certain je ne sais quoi, and thinking, "Damn, David Bowie expresses everything I need."
Us too. If you believe Bowie contains all the linguistic richness you need to give your WhatsApp messages that extra spice, today is your lucky day, because two emojis inspired by Mr. Stardust are set to be included in Apple's latest iOS 10.2 update. According to Dazed, "Other emojis to be added in the update include a face palm, a shrug and a fist pump. New foods, like a gherkin and a croissant…as well as a moose, mallard and a gorilla (RIP Harambe). The 16 new professions will include firefighters, astronauts, farmers, chefs and teachers." The semiotic possibilities are too much to take!