Culture
Determine Your Clubbing "Type" With This Collectible Card Series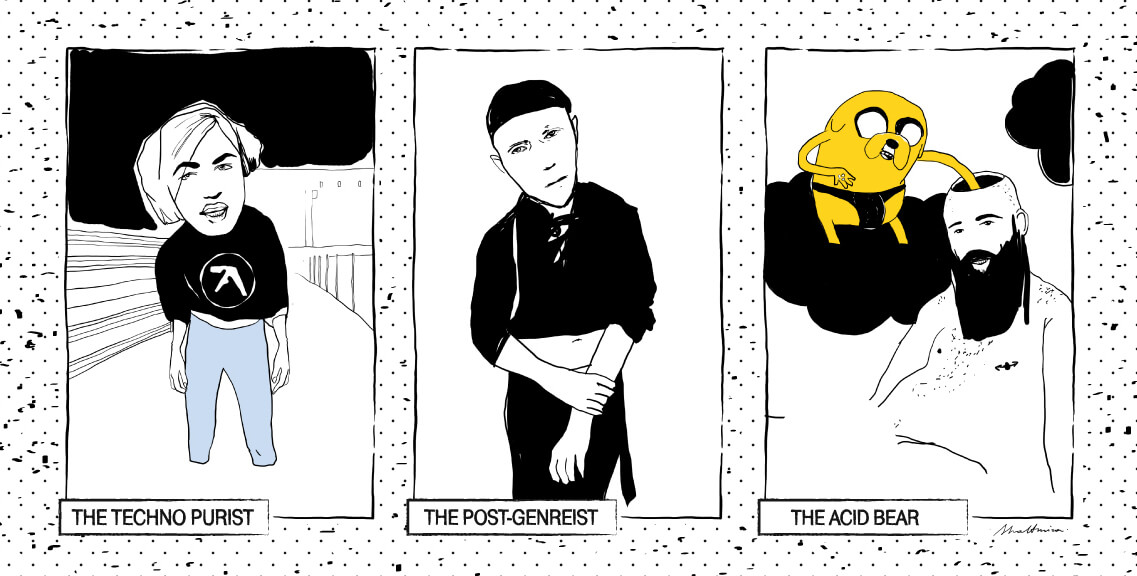 And you thought you were so unique.
If you spend a lot of time in clubs, chances are you've noticed that there are some personalities lurking out there that tend to recur. Actually, the club kid stereotypes tend to be so universal that they even transcend clubbing borders. Whether you are in a strobe-lit Berlin basement or partying it up an Ibizan balcony or in a Dutch warehouse, you're always likely to find certain "types" lurking around.
In an attempt to catalog these nightlife denizens, we created a series of Collectable Club Kids trading cards that ought to help you identify the wildlife in your local clubland environment. Admittedly, some of these have a Berlin-specific slant, but we have a feeling you'll recognize at least a couple.
Check out a few samples below and then read the full series here: Part 1: The Techno Purist, Part 2: The Tent Lurker, Part 3: The Plague Of Bros, Part 4: The DJ's Worst Nightmare, Part 5: The Open Heiress