Tech
This DJ Streaming Service Lets Viewers Tip You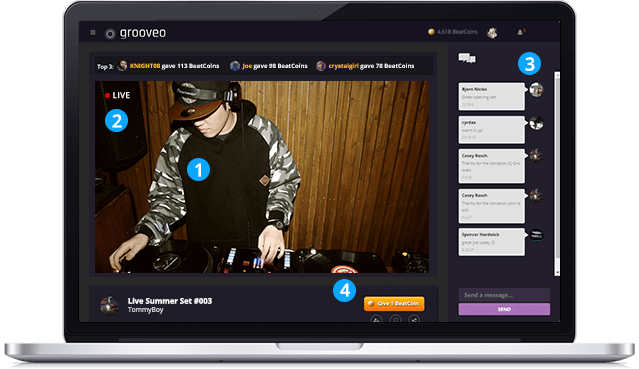 Grooveo aims to change the way DJs livestream their sets.
It's usually pretty fun to share a livestream of your set with people around the world—aside from showcasing your skills and potentially getting more bookings, it's also just rad to spread the music you love to a wider audience. A new platform called Grooveo wants to do all that for you for free—and get you paid, too.
If you have a webcam (or multiple cams) and a soundcard (duh), you can easily sync your set to the application. For those watching at home, they can show their love with more than comments; the app—which was also developed by DJs and industry pros— allows them to tip you with "beatcoins", the app's own currency. Sounds pretty sweet, yes? Well, give it a try.
Read more: This app aims to be the end of booking agencies.