Do Marvel's Hip-Hop Album Covers Highlight Their Lack of Minority Super Heroes?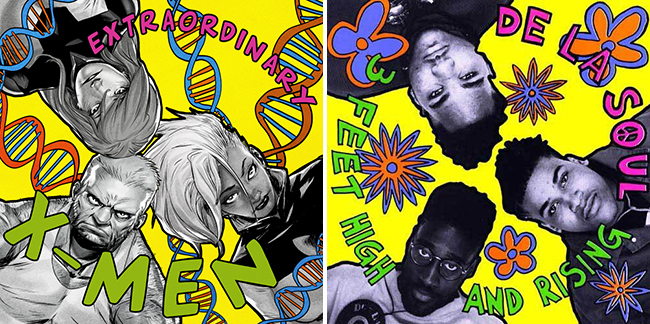 It's a well known fact that lots of rappers love comics.
Now
we know the feeling is mutual. But in Marvel's attempt to make comic renderings of classic hip-hop album covers, they ended up replacing more than a few black artists with white super heroes. Is it a cool crossover or does it highlight Marvel's lack of non-white characters?