Tech
Morrissey shreds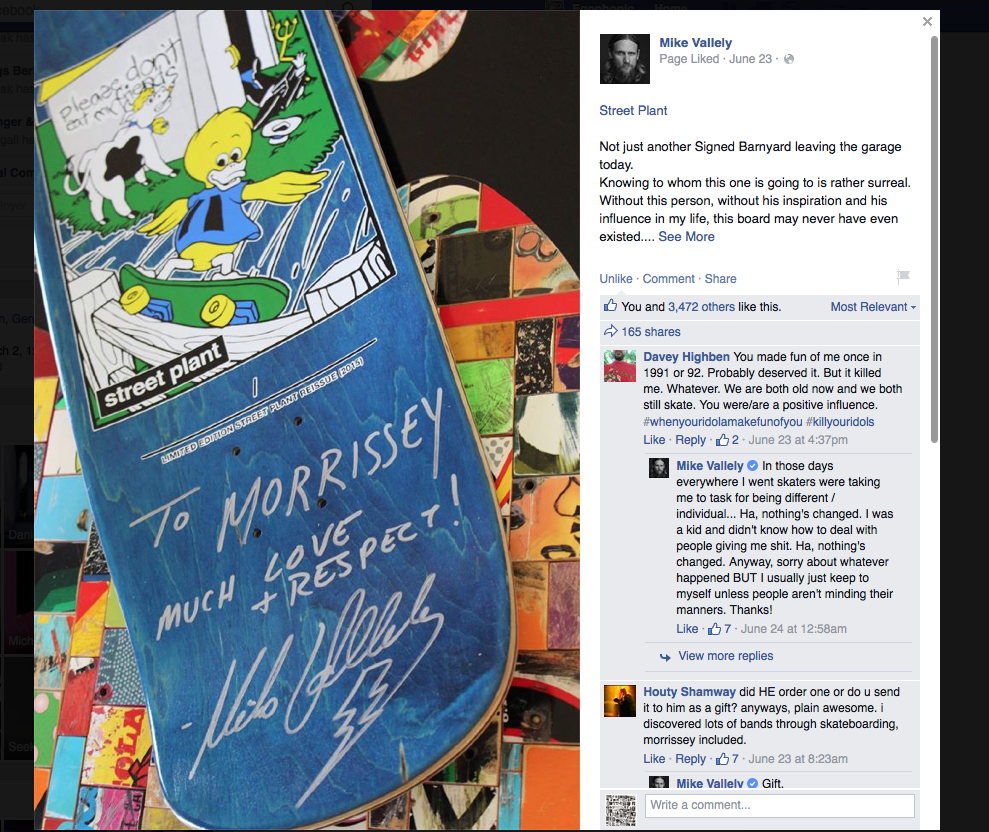 Skateboarding has long shown much love for Morrissey + The Smiths.
But what about Morrissey shredding? Fellow vegetarian and father of modern street skating Mike Vallely recently sent over a signed deck to England to thank the singer for the inspiration. Could this be love?
Also check out Morrissey's recent interview in Thrasher.