Tech
Download Brian Eno's Yamaha DX7 Synth Patches From 1987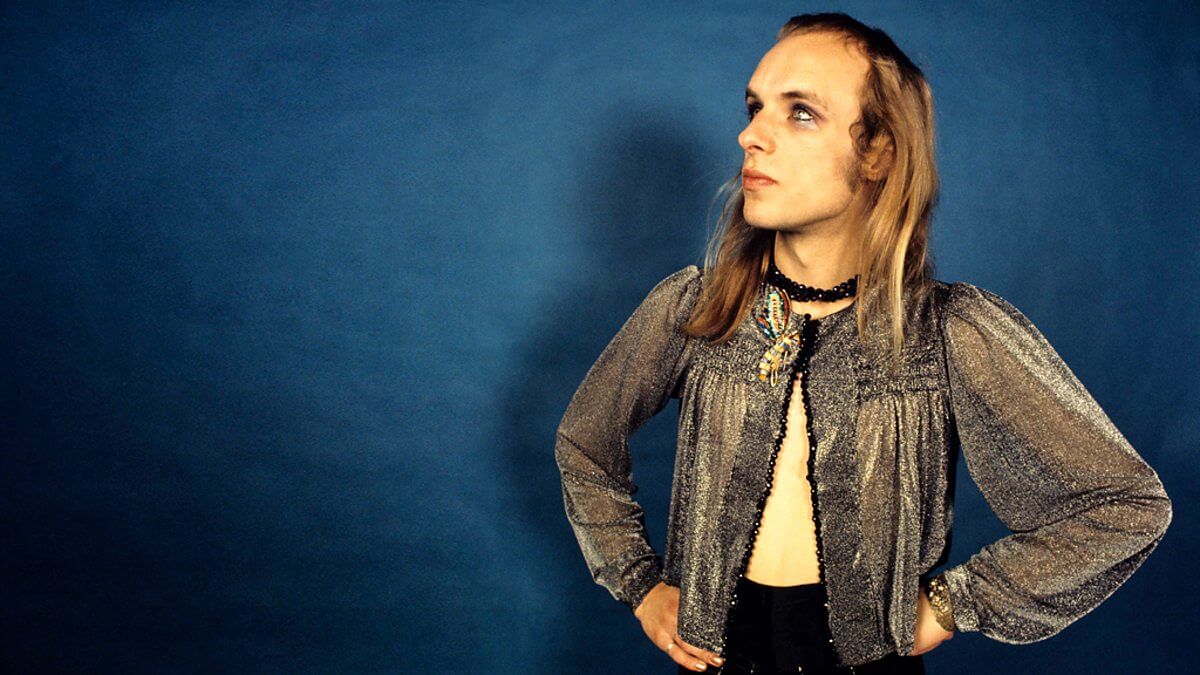 Sound like an ambient master with these weird and wonderful vintage sounds.
Few musicians know their way around a synthesizer better than Brian Eno. For over four decades the UK musician has used the world's great synths to masterful effect in his '70s art rock albums, his krautrock collaborations and his ambient masterpieces. Now, thanks to the discovery of an obscure interview Eno gave thirty years ago, you can download a bit of his genius to bring to the studio with you.
In 1987, Eno shared four of his own Yamaha DX7 patches as part of Keyboard Magazine's 'Patch Of The Month' column; he titled them "Kalimba 2", "Tamboura", "Violin 3" and "Glide". While these sick patches could have been resigned to the dustbin of print magazine history, they have instead been restored over at Encyclotronic, where you can download the patches in Sysex format. This makes the patches from the notoriously difficult synthesizer compatible with many of the instruments in your studio, meaning you'll be able to channel the ambient master in no time. Scroll down to see the patch details as originally published and download them for yourself here.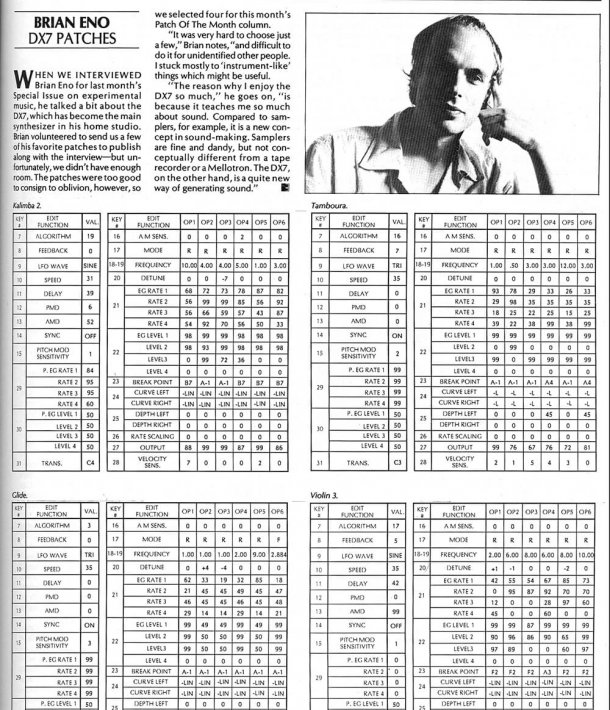 Read more: Watch Brian Eno explain why making music is like gardening