News
Enjoy Experimental Music At An Italian Villa With Terraforma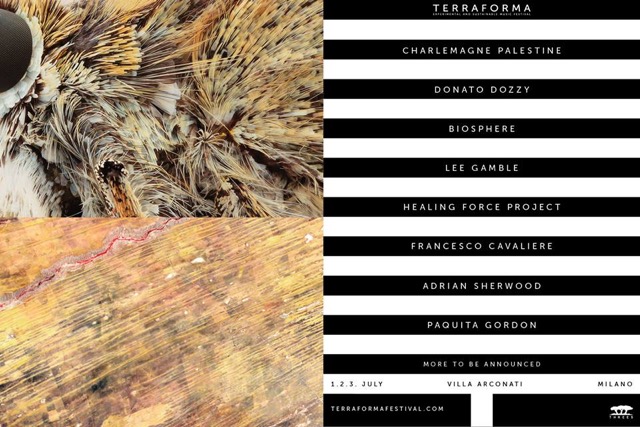 Terraforma, which is perhaps Italy's most exciting experimental music festival, has announced its first wave of performers. The list includes storied New York performance artist Charlemagne Palestine, dub don Adrian Sherwood, deep techno guru and Labyrinth go-to Donato Dozzy and jungle deconstructionist Lee Gamble, as well as acts that cover a range of styles and moods, like Biosphere, Healing Force Project, Francesco Cavaliere and Paquita Gordon. All these artists and more will play between July 1-3 in the woods at Villa Arconati a little ways outside of Milan, and you can buy tickets or find information about the booking, campsite and more here. The direct link to buy tickets is here, and we suggest you act fast, as we're told that last year the first round of early bird tickets were sold out in two days—before the organizers even announced the lineup.
But music isn't the only focus at Terraforma; like Comunite in Mexico, Terraforma has an eye toward sustainability. Its initiative is a three-year plan to restore an 18th-century labyrinth that once existed on the grounds.
In the meantime, you can brush up on your knowledge of Europe's adventurous festival circuit with our guide to summer experimental festivals. We'll update it for 2016 very soon.