Tech
This Eurorack Synth Is Modeled After A Soviet-Era System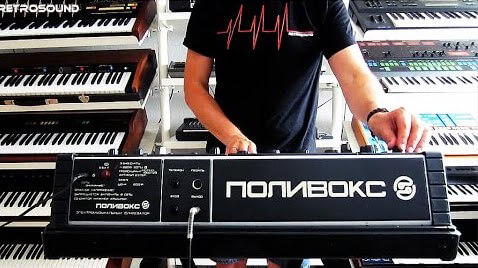 The original 1982 Polivoks was used to compose music for the classic video game, Doom.
If you've ever wanted to create expansive sounds with a distinctly Soviet feeling, then Eurorack specialists Erica Synths have just the thing for you. The company's new DIY system is inspired by the Polivoks synth, a Soviet-era instrument  that was originally produced between 1982 and 1990. It's notable for its bold, analog sound and for being used to compose the music in the sci-fi video game, Doom.
The eight-module system consists of a CV, modulator, VCO, mixer, VCF, ADSR, envelope generator, VCA and output, all of which have been given additional patching capabilities absent in the original. This other-worldly-sounding machine can be purchased as a complete unit mounted in an 84HP case or as discrete DIY kits ranging from €50 to €125. To find out more, visit the Erica Synths store here. Watch the Polivoks clone in action below.
Read more: How the Soviet futurists forged the first synthetic sounds