Tech
Eventide's Epic Effects Unit Is Now Available For Eurorack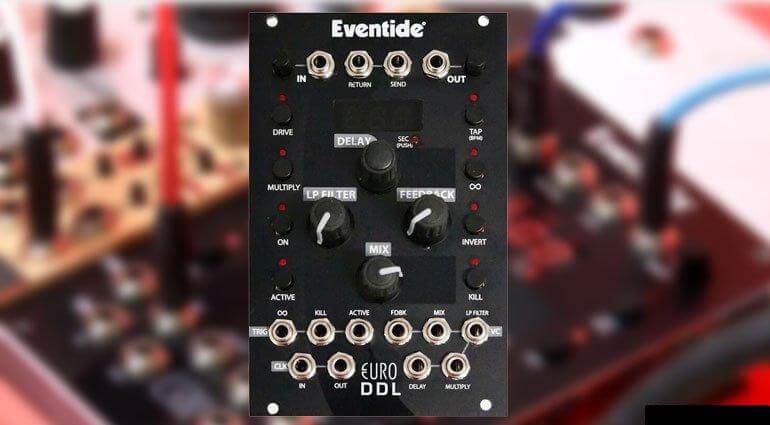 The Euro DDL, a digital delay, is the company's first modular product.
Many seasoned music producers already know that using effects pedals in conjunction with other studio gear can yield insane new sounds. The audio company Eventide is known for making top-quality delay pedals popular among guitarists and electronic musicians alike, like the Blackhole reverb, the PitchFactor Harmonizer and the TimeFactor delay. Now, after many months of teasing, they've released their first effects unit in a super-compact modular form.
The Euro DDL is a hybrid digital-analog design that features analogue lowpass filters, feedback circuits, saturators and gain controls. It's also capable of using short delay times to create and comb filter and flange effects. So modular enthusiasts, rejoice! You can now integrate this beautiful piece of Eventide gear directly into your Eurorack case without the fuss of lugging bulky pedals around with you. The only catch? The Euro DDL will be available in limited quantities only.
To order your own, visit the Eventide store here. It will be released in August for $473.
Read more: Watch 13 artists share their top Ableton production tips