Music
Everyone's Buzzing About This Bees-Only Club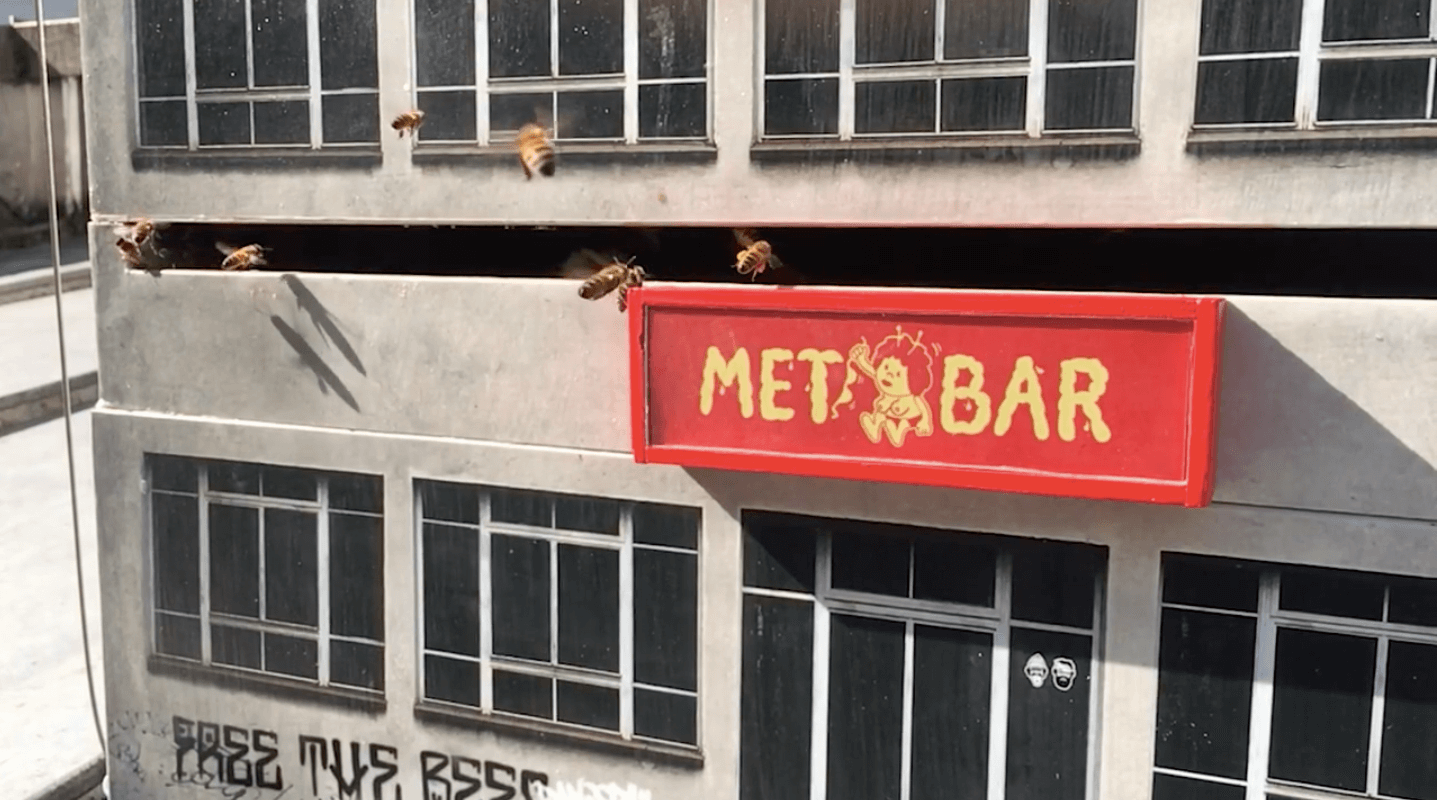 God help you if you get into this place.

Here in Berlin we have our fair share of exclusive clubs. That being said, we've never encountered a door policy as strict as the one at Munich's new Met Bar. The only way you can get into this hot spot is by being a bee. If you're not a bee, and you somehow make your way inside, we can only imagine the nightmare scenario waiting inside.
In all seriousness, it's actually a pretty cool little architectural work designed by a creative agency called Edgy & Cheesy. The idea behind the project is to bring bees back to cities (WTF) because, as the outfit says, "Urban bees need urban homes and a place to unwind after a hard working day." (Well, okay). It's a six-floor structure kitted out like one of those big industrial nightclubs that you often see in East Berlin. It's got graffiti on the walls and an overall dusted-up and gritty exterior. The only thing it's missing is a Funktion-One. On the plus side, it's probably full of honey. Check out a promo video below.
Read More: Is gentrification killing non-bee nightclubs?
(Via Creators Project)