Music
Listen To Berghain Resident Fiedel's Banging New Techno Mix For Ostgut Ton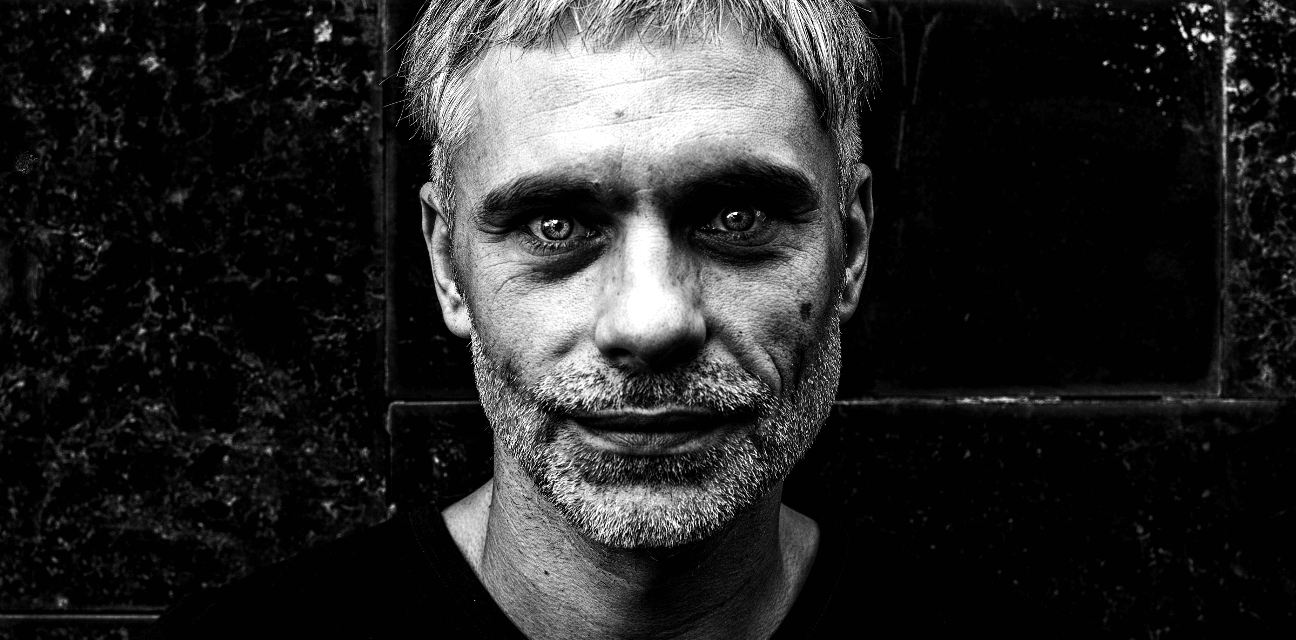 Fiedel's mix captures the "strands and eras of Berlin club culture since the fall of the Wall, in all of its unpredictable and weirder facets."
This is definitely essential listening to get your weekend started the right way. Ostgut Ton's iconic "Berghain" mix and record series has returned in some style with a banging concept mix of multifaceted techno by resident Fiedel.
Stepping up for the eighth edition of the series, Fiedel has compiled and mixed a 37-track, 2-hour mix that, in his words, "represents the variety and dynamism swirling around my musical cosmos." Attempting some kind of musical genealogy of techno in Berlin since the fall of the Berlin Wall, the mix consists of looping techno and harder techno styles, before incorporating bass and electro inflexions of techno, all the while being furnished by Fiedel's unmistakable ear for funkier registers and rhythms.
Featuring classic cuts from Robert Hood, DJ Hell, Planetary Assault Systems and Marcel Dettmann, the mix also features four exclusive new tracks from rRoxymore, Electric Indigo, Stefan Rein and Boris & Fiedel that will be released as a separate 12″ on Ostgut. You can listen to the mix in full below. To download the mix and read more of what Fiedel had to say about it, head to the Ostgut website here. You can order the accompanying 12″ here.
By loading the content from Soundcloud, you agree to Soundcloud's privacy policy.
Learn more
By loading the content from Soundcloud, you agree to Soundcloud's privacy policy.
Learn more
Tracklist
1. Electric Indigo | Registers [00:00]
2. Planetary Assault Systems | Kat [04:40]
3. Jay Clarke | In The Shadows [08:57]
4. Savas Pascalidis | Nautilus [12:44]
5. Robert Hood | Spectra [15:53]
6. DJ Hell | Please Get Out [18:52]
7. Noncompliant | Women's Work [22:49]
8. Juan Atkins | Session 1 (Original) [26:59]
9. Ø [Phase] | Binary Opposition (Peter Van Hoesen Process) [30:21]
10. Stefan Rein | Panther [34:20]
11. Unknown Force | Circuit Maximus [39:49]
12. Ausgang | Acetat [43:57]
13. Espen Lauritzen | F/T/S [46:45]
14. Avgusto | Hidden Visitors [50:50]
15. Gonzalo MD | Violent Environment [55:13]
16. Luis Flores | 43 [57:35]
17. Jeff Rushin | Atom [1:01:58]
18. Ron Albrecht | Several Faces [1:05:08]
19. Remco Beekwilder | Planet Acid [1:09:11]
20. Messiahwaits | Journey To Mars [1:12:43]
21. Espen Lauritzen | Cid B [1:15:44]
22. Rok | Coke N Shit [1:17:54]
23. Space DJz | Side On [1:22:42]
24. Your Silent Face | A Place Where Arms Bend Backwards (Fiedel Rework) [1:24:47]
25. Substance | Gannets [1:27:08]
26. Fiedel | Track 432 [1:34:37]
27. Marcel Dettmann | Planning [1:38:15]
28. Lewis Fautzi | Diffracted [1:41:14]
29. Steffi | Exit The Ego [1:45:06]
30. Sandbenders | If Possible [1:48:30]
31. Dopplereffekt | Voice Activated [1:51:31]
32. Shake | Frictionalized [1:54:30]
33. Boris & Fiedel | Div'hain [1:58:24]
34. Errorsmith | I'm Interesting, Cheerful & Sociable [2:04:00]
35. Cooly G | Phat Si [2:07:43]
36. Hodge | No Single Thing [2:11:09]
37. rRoxymore | Tropicalcore [2:13:20]
Read more: Berghain's A-TON is set to release a Function retrospective album