Music
Finally! A Desk Made For Electronic Music Producers Like You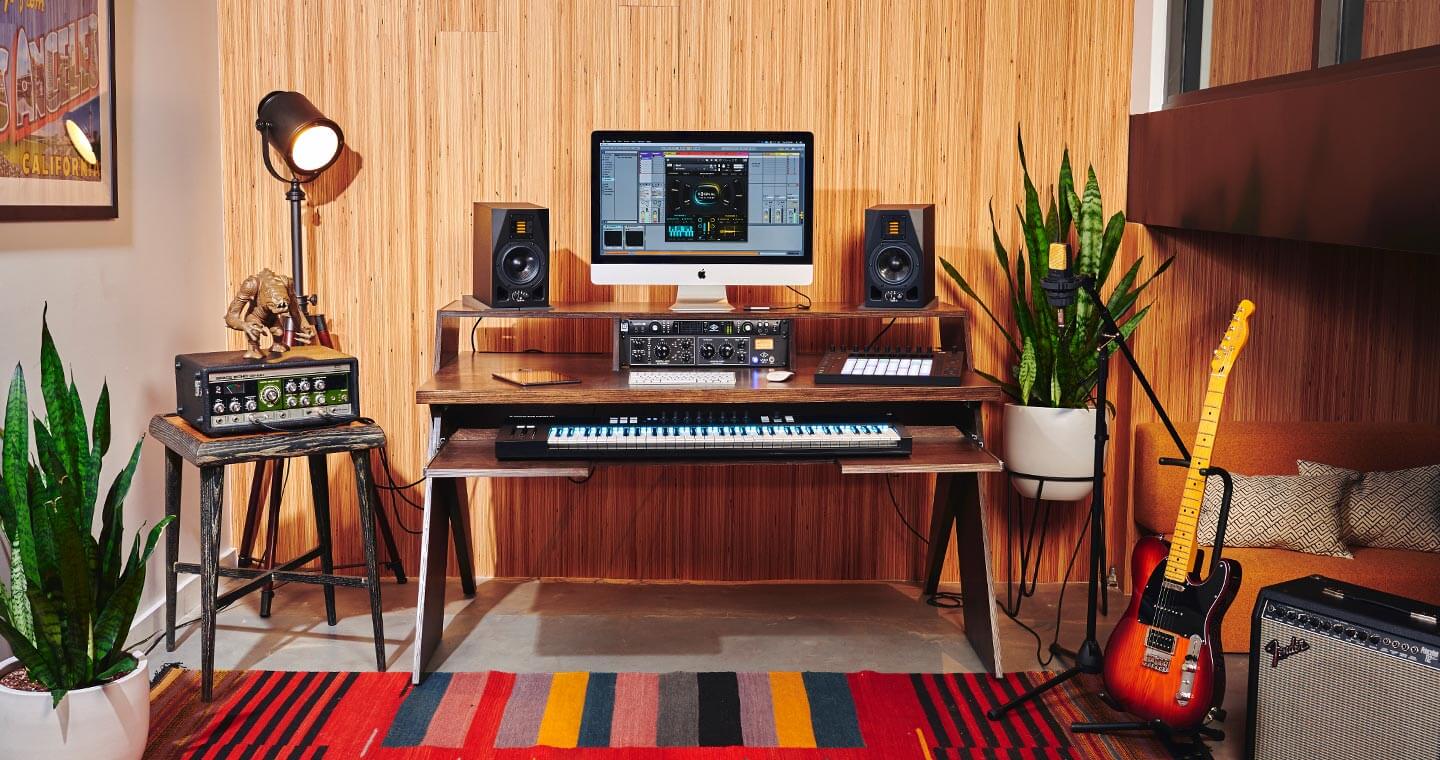 Time to chuck that wonky Ikea table in the trash.
Do you ever wonder why there are never any music production desks that are both stylish and practical? Most people either have a repurposed Ikea table, or, more commonly, bits of wood that have been carefully balanced over some unreliable trestles and a tangled mass of wires. Neither is a good look.
Step in Output, a company better known for making music software than studio furniture; they've just created a desk designed specifically for music producers. "Platform" features space for studio monitors, synth racks and cables as well as an optional pull-out keyboard tray. It even has a sleek wood-paneled design, which truly makes it the production desk of our dreams.
At $549, Platform isn't necessarily cheap. But for every desk sold, Output will make a donation Ryuichi Sakamoto's More Trees foundation. Find out more information and order your own here.
Read more: Finally, an eco-freindly solution to vinyl storage: cubes