Culture
Georgian Techno Club Bassiani May Be Forced To Close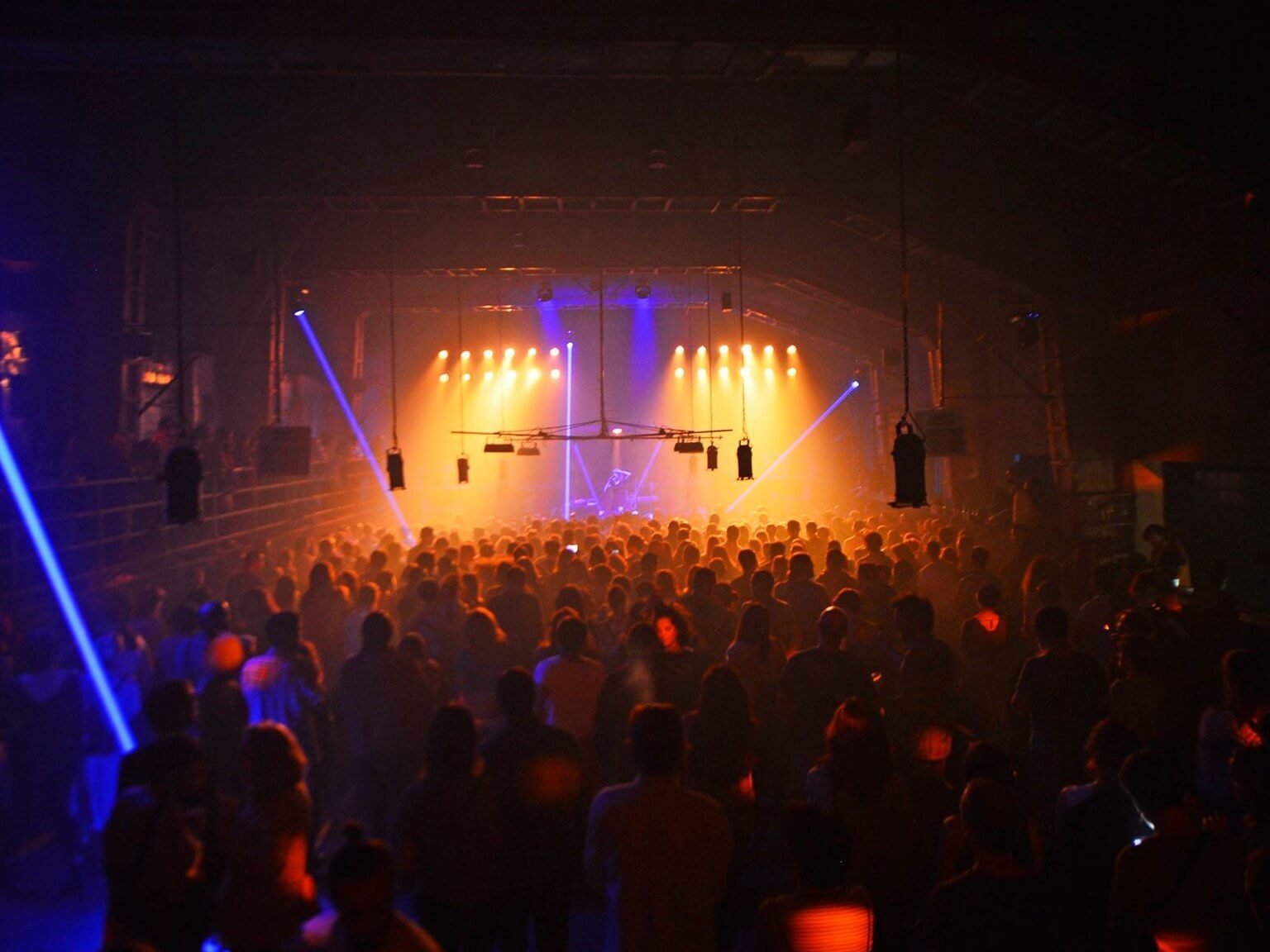 The iconic club has come under increasing pressure from right-wing groups.
Tbilisi club Bassiani has detailed a series of circumstances that threaten the club with closure. In the aftermath of the death of five young individuals in recent weeks from an unknown poisonous substance, Bassiani took to Facebook to accuse right-wing movements of exploiting the tragedy to force the club to shut its doors. It has called on the entire international community of electronic music fans, rights groups and organizations to help counter these forces.
The revered Georgian nightclub first opened in 2015 and quickly made a name for itself in the electronic music world for its electric atmosphere and its progressive stance towards combatting injustices and discrimination in its home country. This stance, Bassiani explains in the Facebook statement, has left the club susceptible to smear campaigns from right-wing groups. Bassiani claims that these groups have attempted to directly link the deaths with the club's activities and have accused it of breaking Georgia's strict drug laws. The harshness of these laws we recently detailed in a feature on Michail Todua, a Georgian promoter and DJ now producing music behind the bars of his prison cell.
In the statement, Bassiani emphatically reject the accusation of the illicit trading of drugs: "We hereby declare that since the opening of Bassiani / Horoom, not a single person's life has been threatened and none of the tragic deaths have occurred on the territory of the club… In addition, we strongly emphasize that Bassiani / Horoom has never engaged in any illicit drug trade and each club-goer is thoroughly searched before entering the club. Furthermore, we do not allow people without ID cards on the grounds of the club and thus only adults can enter."
You can read the full Facebook statement below or here. Watch this space for more news as it develops.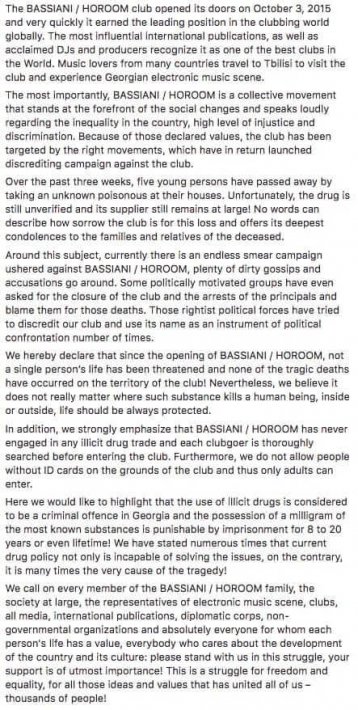 Read more: Listen to a mix of brutal Berlin techno by Herrensauna's CEM for Bassiani