Music
Gerd Janson Is Behind The Decks For Fabric 89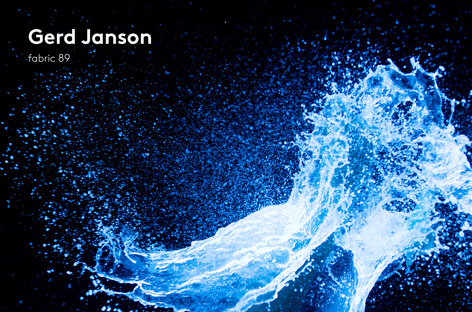 Gerd Janson is one of those DJs that always lights up a dancefloor no matter where he's playing.
Considering that, you'd think that recording a mix CD for the legendary Fabric series would come second nature to him. However, as he explains in the notes to Fabric 89, "Recording mixes is always very painful for me—especially if I know that someone is going to spend money on it…My self-confidence as a DJ is at gutter level, and doing one for Fabric, as part of a series amongst the best of the best, is quite intimidating."
Nevertheless, you have to imagine that given his pedigree that the mix is going to be nothing but spectacular, especially when you peep that tracklist below. With tracks and reworks by Traumprinz, Scott Grooves and The Black Madonna, the mix goes deep and hard in equal measure. Janson explains: "I ended up choosing some records that I played and enjoyed a lot over the last few months in a party context, mingled them with some exclusives and up-and-coming ones and tried to eternise the valleys and the mountains of a 12-hour-long epic journey onto one silver disc." Sounds alright to us. The mix will be released on Fabric Records on August 19.
Tracklist
01. Todd Terje – Snooze 4 Love (Luke Abbott Remix)
02. John Talabot – Voices (fabric Edit)
03. Traumprinz – Love Yeah
04. Shan – The City Never Sleeps
05. Boddika & Joy Orbison – Severed Seven
06. Mateo Murphy – Apex
07. Geeeman – Wanna Go Bang (Catz 'N Dogz Edit)
08. Q-Burns Abstract Message – Mess Of Afros (Glenn Underground Remix)
09. Inner Sense – MoTP
10. Mike Ash – Return To Acid
11. Nick Höppner – Relate (The Black Madonna Remix)
12. HMC – Marauder
13. Joe Claussell – Rhythm
14. Roger Van Lunteren – Hills, I Want You
15. Scott Grooves – Finished
16. Caribou – Sun (Prins Thomas Diskomiks)