Music
German House DJ Normal 4 Explains How To Go From 120 To 170 BPM In 5 Tracks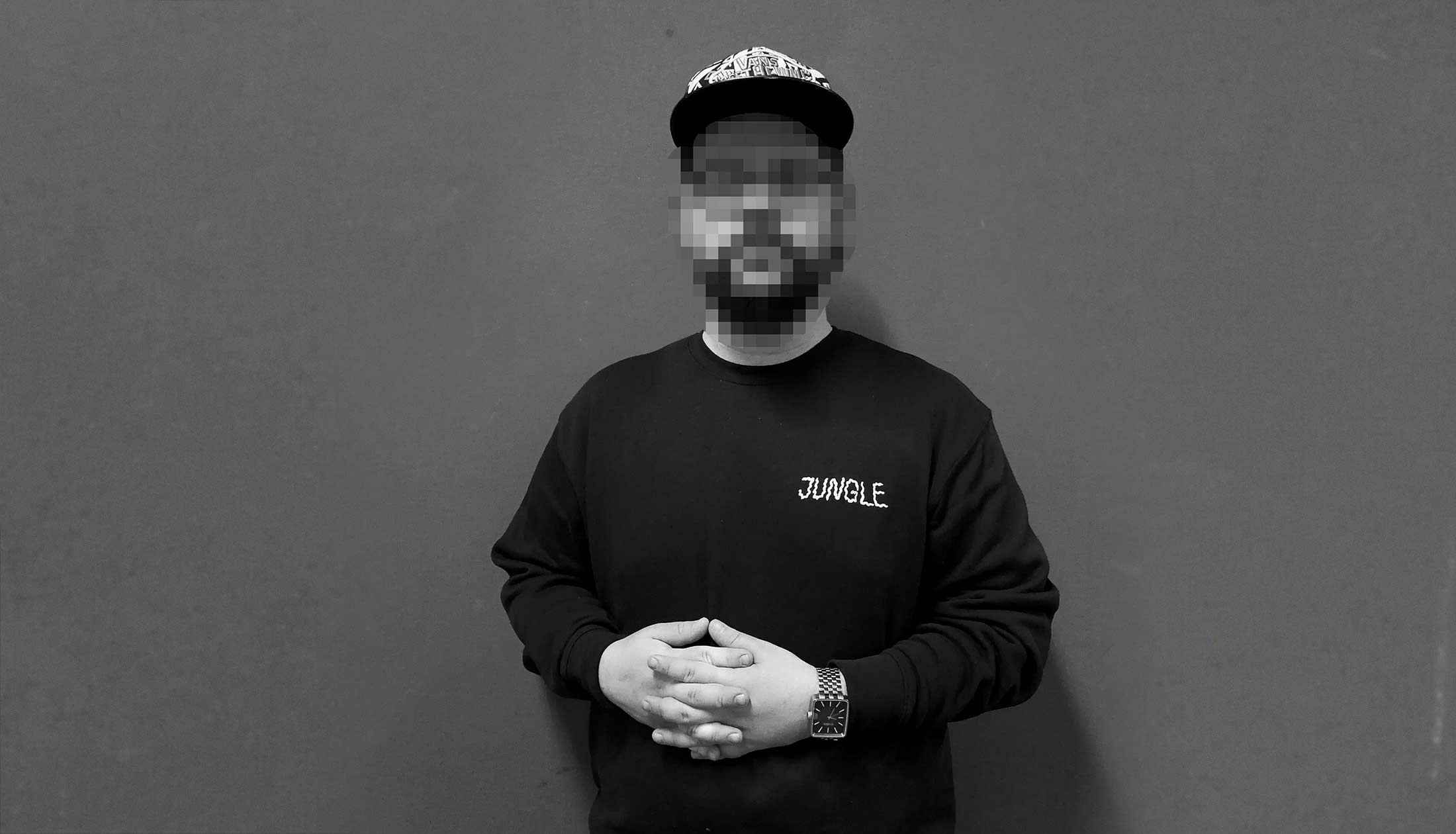 Our next Clubnight on Friday, May 19 at Gewölbe in Cologne puts the spotlight on Aiwo rec.
Fans of Telekom Electronic Beats are probably aware of our ongoing "Played Out" series. In it, we ask DJs to breakdown their creative processes by walking us through a typical mix. We've talked with some pretty interesting people over the years: Charlotte de Witte, Jan Schulte, DJ Olivia, Zenker Brothers, Motor City Drum Ensemble—the list could go on for a page or more.
Today we have a special entry in the series in the form of DJ Normal 4, who we first heard DJing in the basement at Sameheads a few years ago here in Berlin. He blew our minds with his freeform approach to dance music that jumped erratically—but cohesively—between such disparate sounds as jungle tekno, old-school trance, Jamaican dancehall and even normal '90s house.
Now he's scheduled to play our next Clubnight in Cologne as a part of our label showcase for Aiwo rec., the label he co-runs with Volkan and Kevin. Considering his amazing curatorial abilities, we decided to ask him to show us a few of his tricks and processes. If you haven't heard him play yet, listen to this recent mix to get up to speed before reading on.
By loading the content from Mixcloud, you agree to Mixcloud's privacy policy.
Learn more
"I'm trying to give an idea of how my sets might sound over a night or at least three or four hours. What can happen, and what should happen, all depends on various factors, so this is just an example, but I'm a fan of genre hopping and playing certain tracks in moments where you as a dancer not expected me to do that.
I come from a house and techno background, and I know that people are generally expecting sets with smooth and nearly unrecognizable transitions when going to a house and techno club. For sure this is an important part of each set, but there is more in my opinion, and personally, I can't play a four hour set with just straight kick drums anymore. It's always good to have monotonous and repetitive parts, but I like it freestyle, and I really need rhythm and tempo changes after a while."
Supertronic Co., "Sunrise (Volume II)" (Round And Round, 1992)
"From time to time, I start with an intro track. This one sometimes works out as a cool interruption."
Ex-Terrestrial, "Vanilight (Rezoned)" (Temple, 2017)
"Then I might continue for a while with something modern like this."
Giraffi Dog, "351 Nation" (Aiwo rec., 2017)
"Some records kind of crossover and are also pretty good for changing into another direction without losing the flow. It's not that I scratch or backspin every record, I just like those kinds of gimmicks from time to time. This one here is a good example: It's from my dear friend Max (a.k.a. Giraffi Dog), and it's on wax via Aiwo Rec., the label I co-run with my friends Volkan and Kevin."
Ironik, "The Calling (Deep Seven, 1993)"
"During an hour of house, breakbeat and fusion—where I sometimes accelerate by pitching smoothly over the playtime of a few records—I can go via electro, techno and trance to a jungle/jungle tekno part and then finish with a small Dancehall selection. In my case, over the past years, it was the Salon des Amateurs which taught me a lot about this freedom in sets and an exchange of feelings and musical bandwidth and surprises within one night.
At a certain point it ends up in a faster section which can go from 130 whatever to 170 BPM Jungle. I love tracks with short vocal or FX snippets at the beginning. It's cool for scratching and these trick transitions I mentioned."
Oral John, "Me No Wah No Bun" (Cottontail, 1987)
"Then I'll play a few jungle records with reggae samples before ending up here."
Hear DJ Normal 4 when he plays our next Telekom Electronic Beats Clubnight in Cologne at Gewölbe on May 19 as a part of our Aiwo Records label showcase night.
Read more: Borusiade explains how to master suspense with a DJ set