Music
Go To A Secret Show With Gorillaz In London Tomorrow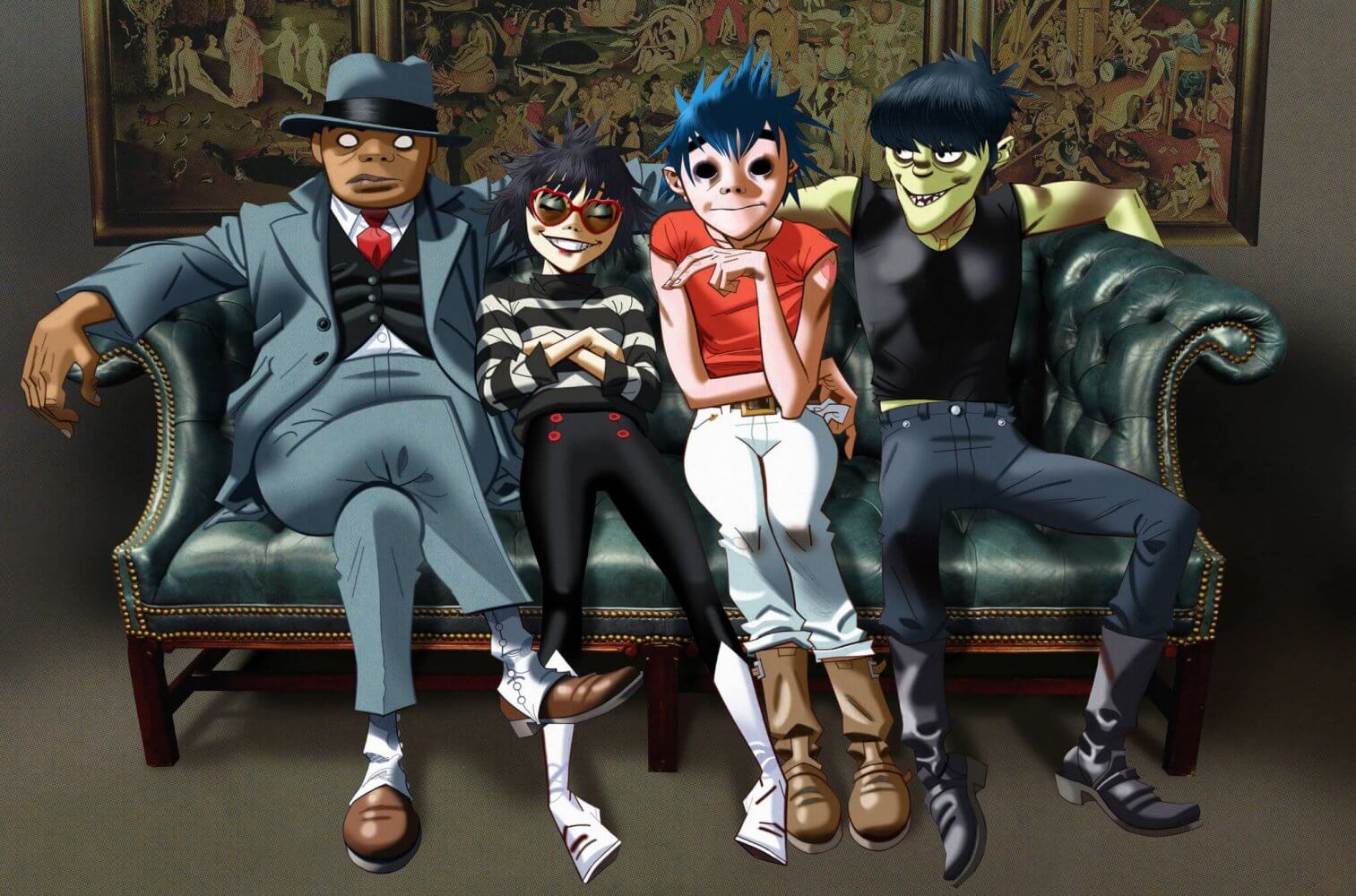 The Gorillaz are playing a one-off secret show supported by Telekom Electronic Beats tomorrow in London.
You've heard of the Gorillaz, but have you heard of Humanz? That's the title of the group's forthcoming album to be released by Parlophone on April 28. To celebrate its release, the band is getting together for a super secret one-off show in London tomorrow, Friday March 24. The venue location is currently a secret, but if you're in the area, you can win a pair of tickets from the band by going here. You can also win a pair of tickets to the show by commenting below this post on the Telekom Electronic Beats Facebook page.
Humanz comes seven years after the release of the preceding albums, The Fall and Plastic Beach, and it includes 14 tracks by band members Murdoc Niccals, Noodle, Russel Hobbs and 2D. As always, the crew will be joined by an amazing cast of featured artists, which this time includes Danny Brown, Benjamin Clementine, De La Soul, Peven Everett, Anthony Hamilton, Grace Jones, Zebra Katz, Kelela, Mavis Staples, Vince Staples, Popcaan, Pusha T, Jamie Principle and more. It will be available on CD and vinyl as well as a deluxe 19-track 2-CD version and a limited-edition deluxe vinyl box with alternative versions of the album's 14 tracks. Check out the full tracklist below.
A six-minute Jamie Hewlett-directed epic animated film, featuring four Humanz tracks is now available to watch here. The film "Saturnz Barz (Spirit House)", supported by YouTube – also affords an extraordinary cutting-edge VR video (360-3D). Watch it here. An interactive VR version is set to be released on Daydream in April.
Tracklist
Ascension feat Vince Staples
Strobelite feat Peven Everett
Saturnz Barz feat Popcaan
Momentz feat De La Soul
Submission feat Danny Brown & Kelela
Charger feat Grace Jones
Andromeda feat D.R.A.M.
Busted and Blue
Carnival feat Anthony Hamilton
Let Me Out feat Mavis Staples & Pusha T
Sex Murder Party feat Jamie Principle & Zebra Katz
She's My Collar feat Kali Uchis
Hallelujah Money feat Benjamin Clementine
We Got The Power feat Jehnny Beth
Bonus material on deluxe version:
The Apprentice feat Rag 'n' Bone Man, Zebra Katz & RAY BLK
Halfway To The Halfway House feat Peven Everett
Out Of Body feat Kilo Kish, Zebra Katz & Imani Vonshà
Ticker Tape feat Carly Simon & Kali Uchis
Circle Of Friendz feat Brandon Markell Holmes
With interludes narrated by Ben Mendelsohn.
Read more: Gorillaz drop all female mix in anticipation of new album