Culture
Man Sells Threatening Berghain-Related Letter On Ebay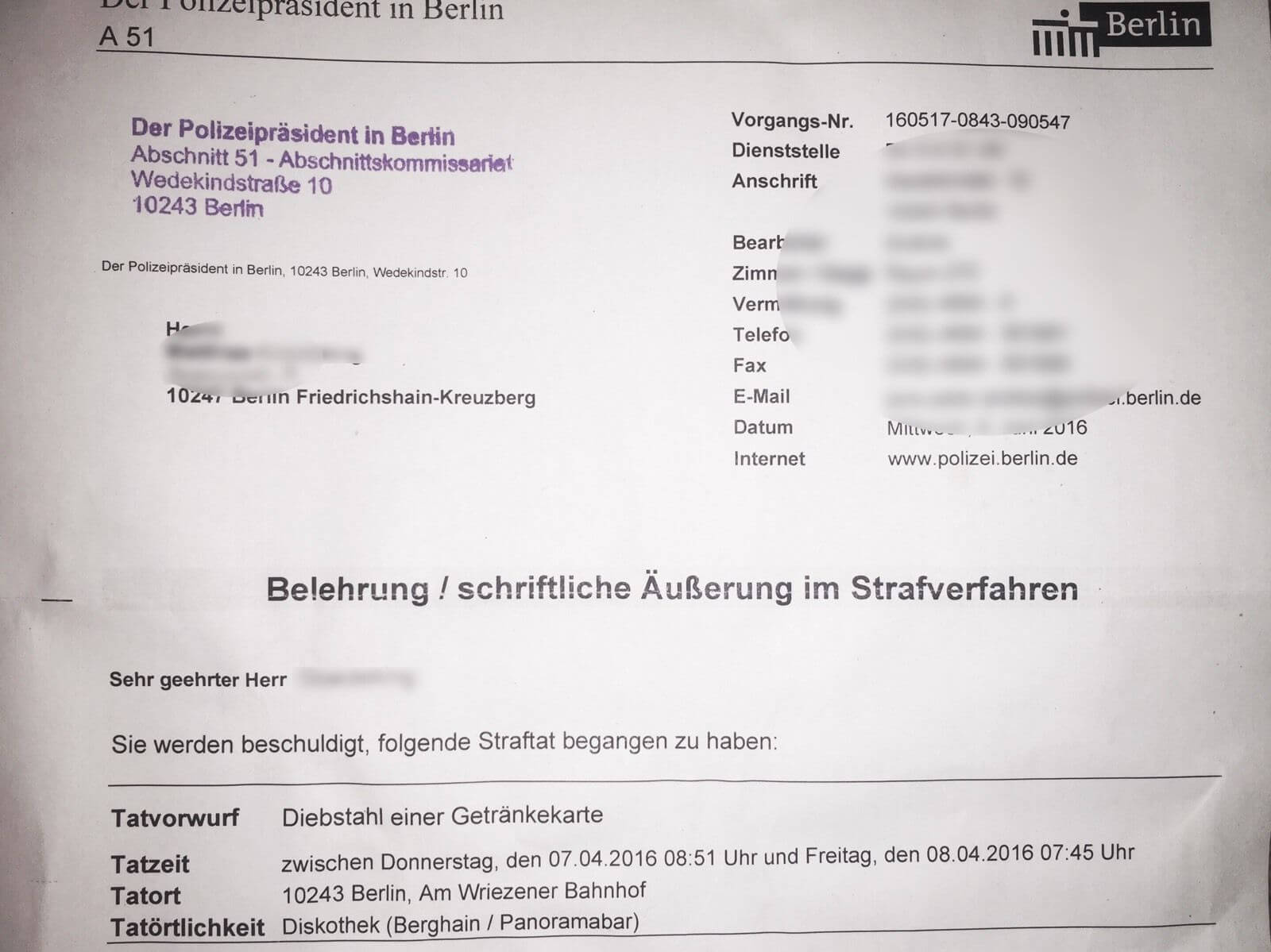 Turns out that stealing from a Berlin mega-club will get you more than just a writeup on a website.
Remember that time a guy sold a Berghain drink menu on eBay? Well, it turns out that someone connected to the Berlin techno institute for clubbing shockingly has no sense of humor, because that same guy is now selling a threatening letter from the police regarding the auction.
"I (allegedly) stole a drinks menu from Berghain to sell it on eBay and someone went to the police to sue. lol
So the cops wrote me a letter.
I am now offering you this rare collector's item in great condition."
Hahaha, what next—a free tour of his prison cell?? Only time will tell, but one thing's for sure—wow, the music. Stay tuned as we bring you more updates on this hot hot hooooooooooot real music news.