Music
Explore Four Decades Of Ibiza Club Culture In 100 Classic Tracks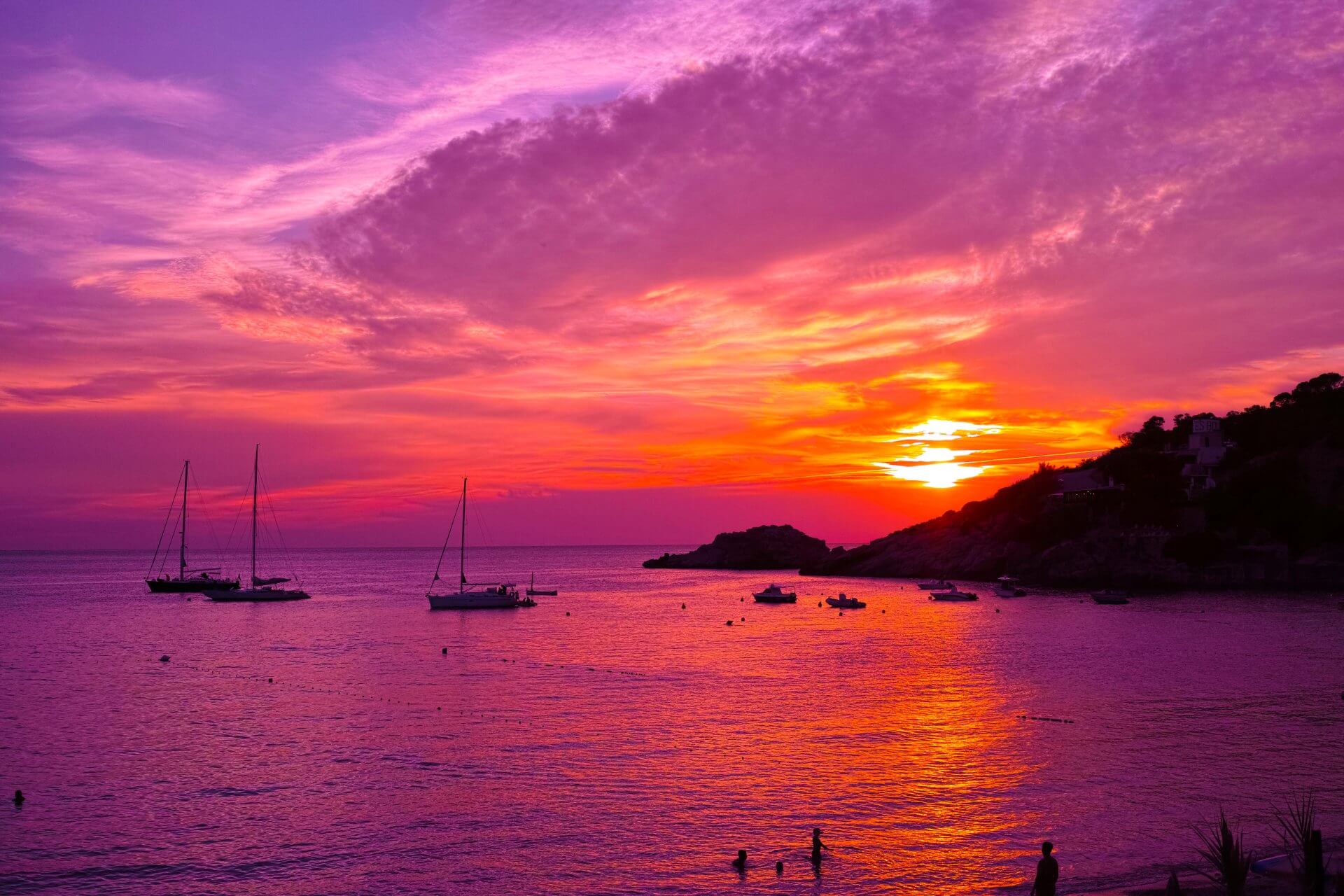 From Café del Mar chill-out classics to '90s deep house, these hits will have you daydreaming of the White Isle's storied musical history. 
It's hard to believe that Ibiza is currently celebrating its fourth decade as a central node in electronic music and clubbing culture. It was in the early '80s that DJ Alfredo's sprawling, magisterial selections and Padilla's perfectly weighted Cafe Del Mar DJ sets stamped the island's musical sensibility with its own "Balearic" style.
Since that time, Ibiza has undergone radical transformations both musically and structurally. The White Isle has seen an explosion of mega clubs in the '90s. It's become a clubbing destination for the mainstream, and, more recently, has developed its own unique brand of tech house heat.
Although this unique musical trajectory can be painted in thousands of different tracks, some cuts have definitely been etched into Ibizan folklore. Mixmag has compiled 100 of the very best into a playlist that traces the White Isle's musical policy from 1981 until today. Featuring words from people like Mark Barrott—who wrote a wonderful guide on the ultimate Balearic tracks to play in Ibiza—it's a brilliant look into what makes the party destination so special.
Watch EB.tv's coverage of Ellen Allien touring Ibiza and Guy Gerber playing Es Vedra below to get you in the mood, and if you want to hear what cutting-edge sounds are being spun in Ibiza right now, check out this storming mix by Paradise Ibiza rise star Lauren Lane on Electronic Beats radio. You can listen to Mixmag's list of 100 tracks here.
Read more: Mr. International — An interview with International Feel founder Mark Barrott