Music
Listen To A Radio Show Inspired By Adam Curtis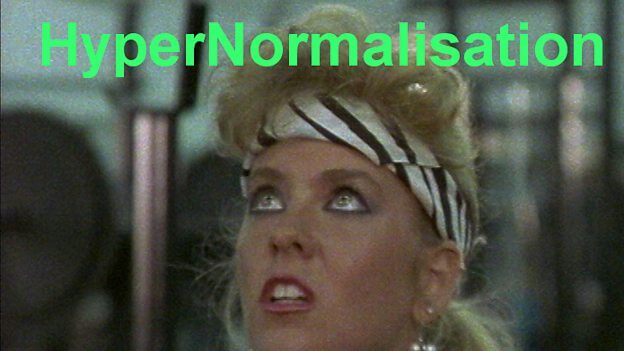 Drowned in Sound has dedicated its latest Soho Radio broadcast to Adam Curtis' new BBC documentary, HyperNormalisation.
There's nothing like a little bit of heel-clicking hype for a documentary which purportedly wishes to explore consumer society's homogenization in the face of monopolized media channels and finance capital, right? *coughs*
Last Sunday, Adam Curtis offered up his newest documentary, HyperNormalisation, a three-hour investigation into the reality constructed by our shared capitalist delusion. In honor of the cult documentary maker's newest offering, Drowned in Sound has selected some tunes "tenuously related to the subject matter." You can listen to it below. Scroll down for the tracklist.
By loading the content from Mixcloud, you agree to Mixcloud's privacy policy.
Learn more
Tracklist:
Phil Collins – In The Air Tonight
R. Seilog – Cloddio Unterdach
Nine Inch Nails – 02 Ghosts I
Bright Eyes – When The President Talks To God
Sonic Youth – I'm Not There
The Cribs – Be Safe (feat. Lee Ranaldo)
Arab Strap – Cherubs
Kate Jackson – 16 Years
St. Vincent – Teenage Talk
The Blow – Think About Me
EMA – Active Shooter
Tom Waits – Hell Broke Luce (feat. Keith Richards)
Trent Reznor & Atticus Ross – Hand Covers Bruise
Daughter – The End
Still Corners – Dreamhorse
Feels – Close My Eyes
False Advertising – Breaker
Marissa Nadler – Janie In Love
Beirut – Postcards From Italy
Sharon Van Etten – Warsaw
Ed Droste & Binki Shapiro – Loser
PJ Harvey – Highway '61 Revisited
(International) Noise Conspiracy – Capitalism Stole My Virginity
Hamilton Leithauser + Rostam – A 1000 Times
Jean-Michel Blais – il
Interpol – NYC
Iggy Pop – Gardenia
Jarvis – Running The World
Worriedaboutsatan – The Woods
Read More: Musician Lee Gamble gets deep with philosopher Robin Mackay in this interview