Culture
How Soviet Futurists Forged The First Synthetic Sounds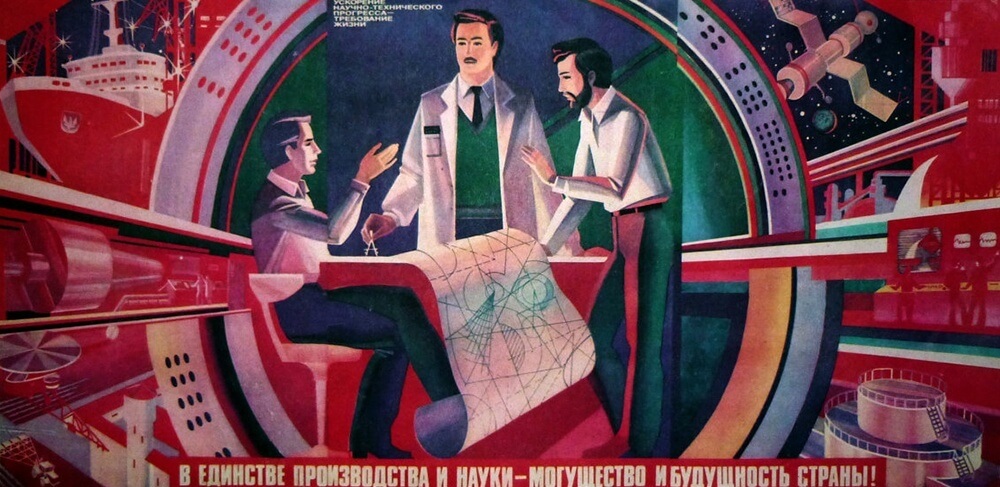 Some of the most influential experiments with optics and audio were conducted by the Soviet avant-garde in the 1930s—and predate the synthesizer by decades!
It's pretty hard to fathom that the Theremin was invented in 1919, almost 100 years ago in Soviet Russia. But then again, the futurism and revolutionary fervor of the Russian Revolution was not restricted just to politics. As Open Culture puts it in a brilliant expose on Soviet futurism, "The Russian Revolution not only radically reshaped social and political institutions in the soon-to-be Soviet Union, but it also radicalized the arts."
This included some of the most off-the-wall audio/visual experiments that have ever been conducted. One avant-garde Soviet composer, Arseny Avraamov, became inspired by the advent of sound recording technology in film. He played with an audio track recorded on a separate negative running parallel with the film. Bauhaus artist László Moholy-Nagy claimed that with this technology, "a whole new world of abstract sound could be created from experimentation with the optical film sound track." A whole new world of abstract sound indeed: it is some of the world's first synthetic sounds ever created, predating synthesizers by a good 20 years! Watch how it all works and sounds above and below.
https://youtu.be/Xz3RdF3KM9w
Read More: X-ray Audio project discuss communism's blackmarket bootlegs