Culture
How Touring Is Destroying Creativity In Dance Music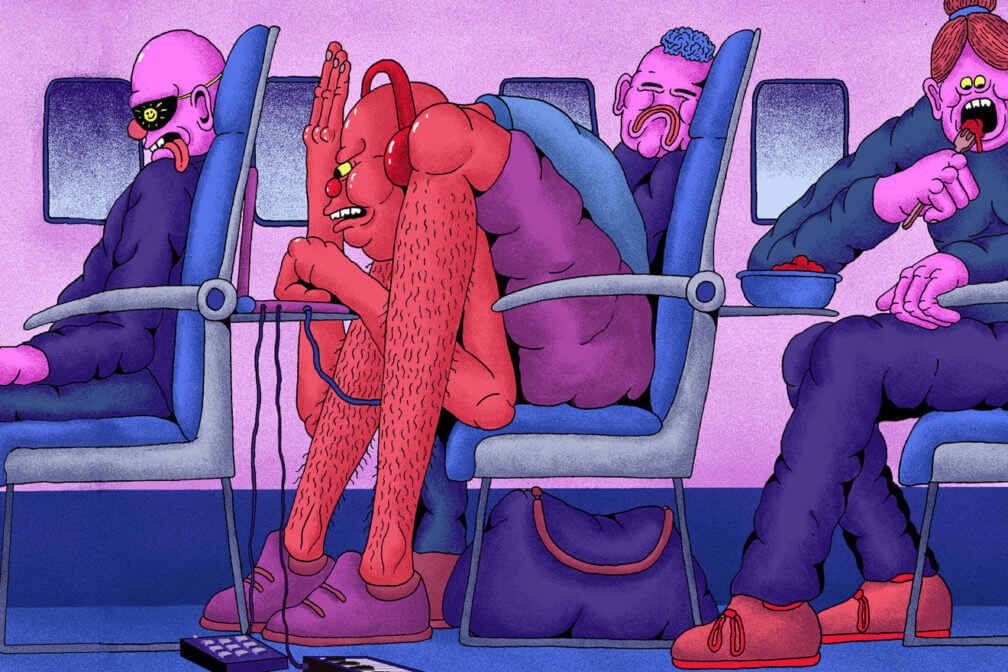 Could dance music's problems be a result of constant touring?
Electronic music has become quite the lucrative business in recent years. Yet as record sales sag, most of the money for your average musician comes from touring—and DJs are travelling longer and more often than ever before. While there are certainly some perks that come along with the lifestyle, a new article in Mixmag explores how this situation could be a reason behind the obvious lack of creativity in dance music today. Read it for an understanding of the balance between touring too much and creating too little.
The strains of touring can also have an impact on mental health. Read more about DJs discussing these issues here.
Illustration: Alex Jenkins