Tech
Jeff Mills, Portishead And More Detail Their Love Of Roland's Gear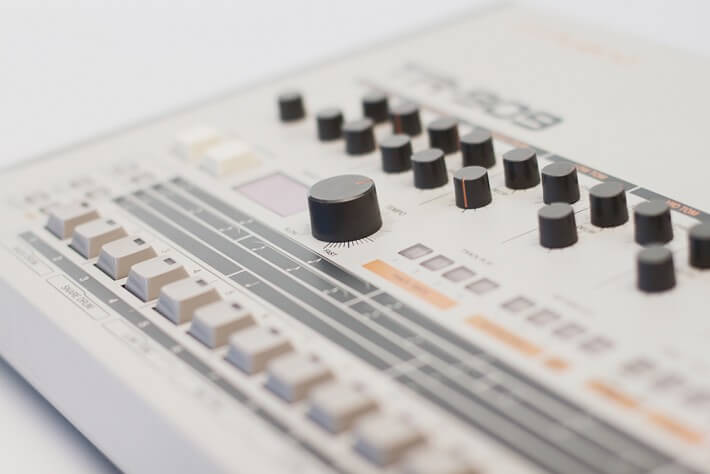 Like every piece of Roland gear, the TR-909 is a legendary piece of music-making equipment.
To celebrate 909 Day, we've gathered some of our favorite quotes by Roland-loving musicians from our 2015 book R Is For Roland. Get some insight into the inspirations the seminal music tech company has provided over the years, and click here for a chance to win a copy of R Is For Roland.
Lee "Scratch" Perry:
"If you are pure in thought, (machines) are like robots. They will obey you. You command, and you have to treat them like a kid. You can live in them and they can live in you. It's a kind of telepathic communication you have with the machine. Spiritual transportation and teleportation. I believe that the machine can copy you; I can copy the machine, the machine can copy me. I can live in the machine, the machine can live in I, and that's it. A feeling loop."
Portishead's Adrian Utley:
"I love Roland's equipment. I think it's got such a vibe about it. There is something really special about Roland synthesizers that are nothing like Moog, Arp, Oberheim. They live in their own world. They create their own sound, and seriously, nothing sounds like them."
The Human League:
"Our work with the early Human League and early Heaven 17 was pretty much Roland equipment. That was the core of what we were doing."
Legowelt:
"Back then, the Roland gear was all that really mattered in the house music world. If you made house or techno or whatever, you had to have Roland gear. Roland equalled house and techno sounds."
Giorgio Moroder:
"I don't always make music by the pool, but when I do, I use Roland."
Richie Hawtin:
"One day I was at the studio with my friend John Acquaviva and he put a TR-909 in front of me and said, "Try this out!" The instant I turned it on I heard all my favorite Detroit records come to life in front of me and I was instantly sucked into the sound of the drum machine.The sounds of the Rolands are very utilitarian and functional. They work together to create a perfect balance of frequencies and harmonics that can (even without anything else) drive people to dance and move like no other sounds out there."
Modeselektor:
"It always sounds so nice and real with these devices. Real in the sense of techno as techno is supposed to sound. Sometimes it's enough to just jam a drum track."
Jeff Mills:
"I know the TR-909 so well that it's really considered a good friend. I'm aware of a lot of other hardware, but the 909 has helped me so many times that I can always depend on it.
On designing his own Jeff Mills-modified TR-909:
"Because the machine seems to have an unlimited amount of uses, I think it would look like something otherworldly."