Culture
A Kickstarter Campaign Wants To Reissue A Record For Aliens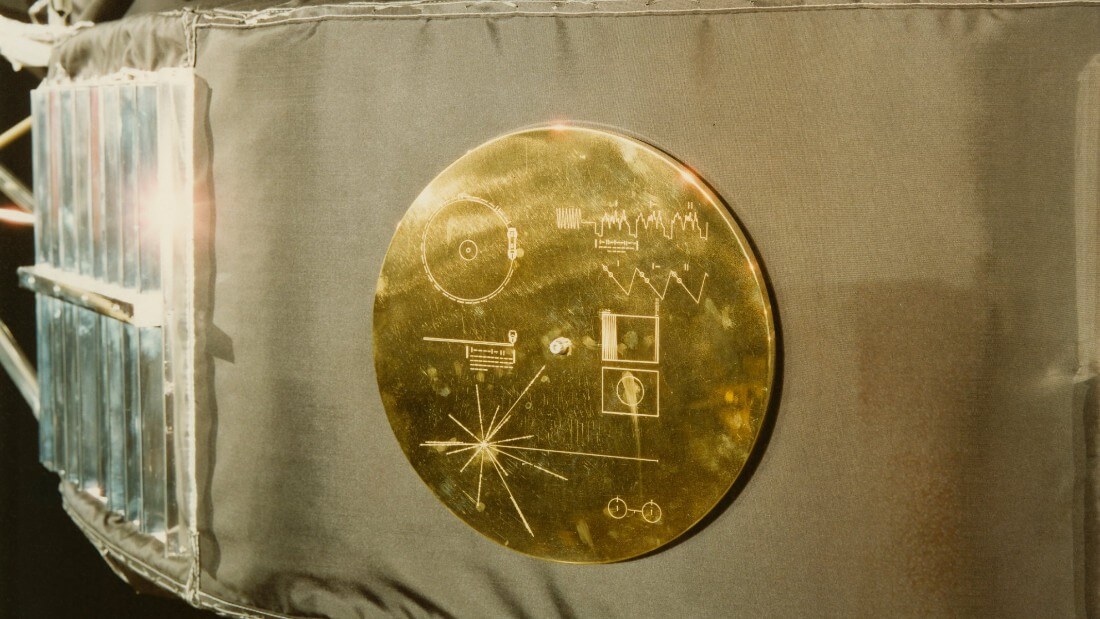 Carl Sagan's Voyager Golden Record might be heard by us earthlings if successful.
The Voyager Golden Record might be the most mythical record ever made. There are plenty of cult records whose names are pronounced in hushed tones of course, but only one has made its way 11.7 billion miles from the Earth's surface. Carl Sagan's compilation was intended as a chronicle of the world's cultural achievements to be enjoyed by whatever life Voyager 1 would encounter beyond the world's solar system. It was cut as a gold plated copper disk which was meant to be played at 16 2/3 RPM to cram in sounds of Earth, spoken greetings in 55 languages, 116 images and 90 minutes of music. And apart from the two floating somewhere in the heavens, they are so rare that even Carl Sagan wasn't able to get ahold of one.
Now, 40 years on and a Kickstarter campaign is underway to get that cosmic artefact into your record collection as a 3LP boxset. Go pledge your soul here.
Read more here: Listen To The Records NASA Sent Into Space
(via The New York Times)