Culture
Learn How Vinyl Records Are Engraved With A Simple Guide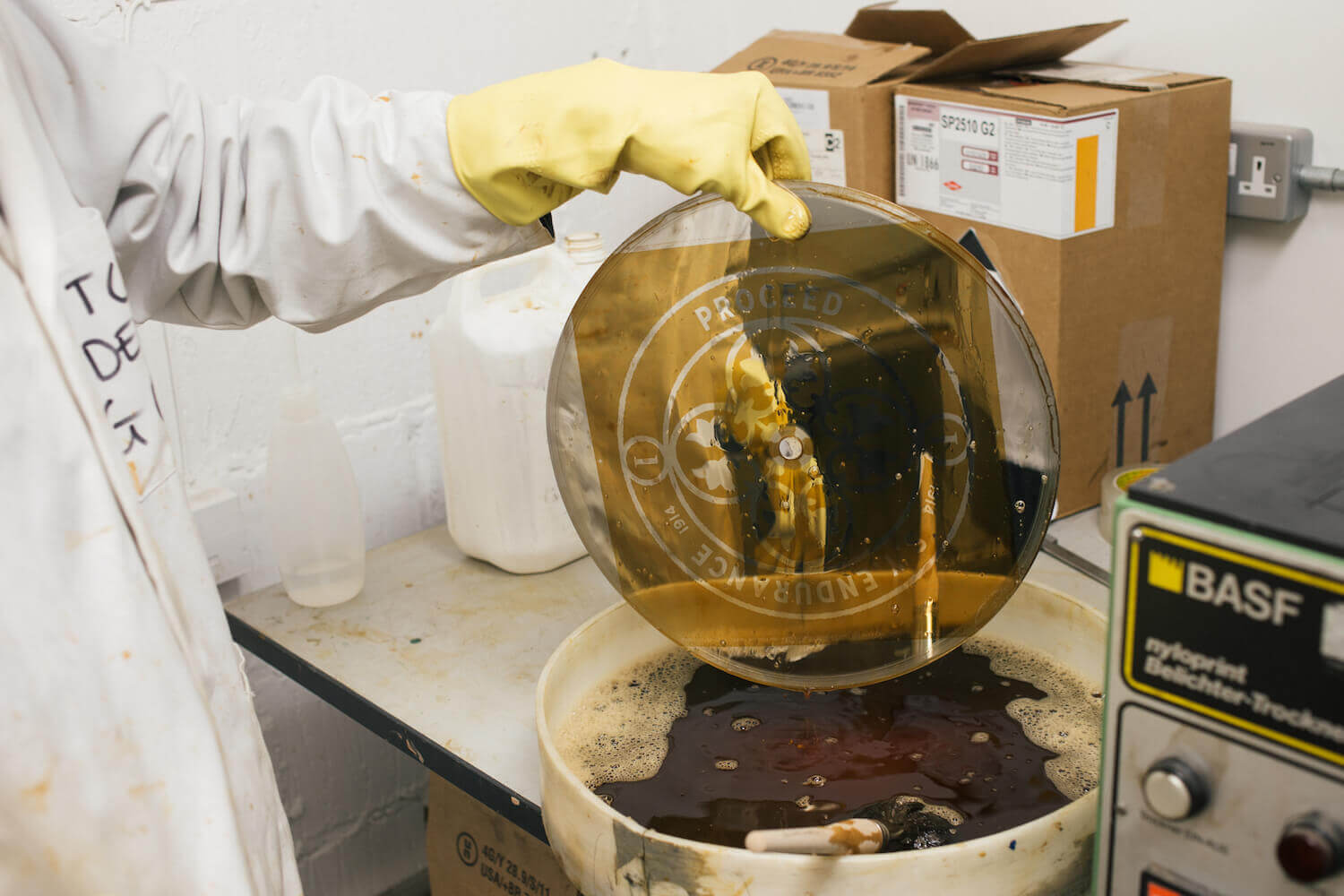 The Vinyl Factory breaks down the complicated process of chemical etching, step by step.
Vinyl is like meat: we covet it and would have terrible trouble giving up the final product, but we're not sure about the details of how it's made—and that's part of the mythology. And while a plain-old, run-of-the-mill 12-inch is the result of a complex process, that's doubly true for plates that bear etched designs on their waxy surfaces.
Thanks to The Vinyl Factory's Leigh Harris, the method by which records are engraved has become a little less mysterious, as he's broken it all down in an easy-to-digest guide with photos. It's only about 30 steps long—see? Easy! All you have to do is transfer the design you want to etch onto a round mirror plate with acid, ferric chloride, RO water (whatever that is!), mysterious "developer solution" and "protective dip," a dipping machine, an oven, a UV exposure box and a number of other very specific tools and what we can only assume is careful training. If one thing's clear by the end of the piece, it's that vinyl manufacturing is terrible for the environment.
Read more: Did vinyl finally become environmentally friendly?