Feed/Music
Listen To Blawan's New Pummeling, Techno-Fueled BBC Essential Mix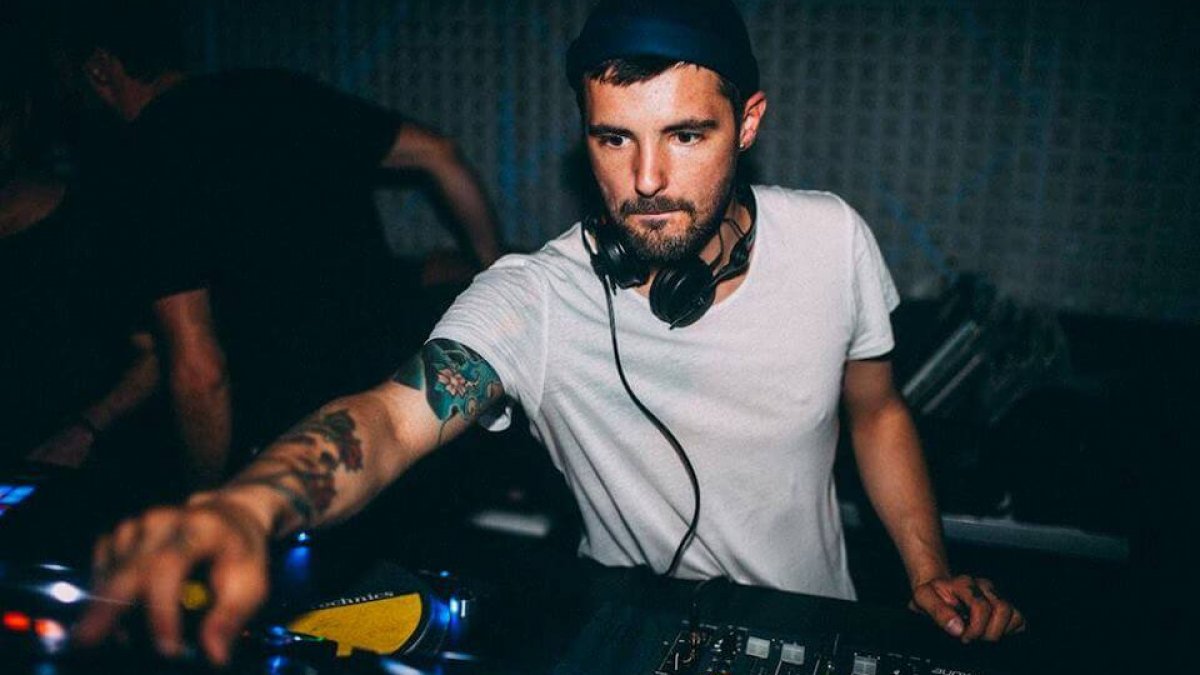 The producer brings two hours of industrial grade heat ahead of his upcoming album debut, Wet Will Always Dry.
South Yorkshire-born, Berlin-based DJ and producer Blawan recently announced the forthcoming release of his debut album, Wet Will Always Dry, on his own Ternesc records. And now, ahead of the LP's arrival on June 18, he's crafted a two-hour BBC Essential mix including some of his unreleased tracks alongside cuts from contemporaries such as Paleman, Ron S, Joy O and Mark Broom.
Before you listen to the entire Essential mix here, go into Blawan's studio with EB.tv in the video above. Check out the track list for his BBC mix below.
Tracklist:
1. Kris Wadsworth – Oblivion [Breed
2. Paleman – The Peg Loosens
3. Aiken – Basic Principles [Timeline]
4. Oliver Deutschmann – Survive [Mote-Evolver]
5. Andrejko & Subjected – Wega [Format]
6. Karenn – Untitled [unreleased]
7. Mezmeric – Systematic [Systemconversion]
8. Magna Pia – Witches Arise [unreleased]
9. Gerald VDH – The Hive [Meat Records]
10. Abstract Division – Dissonance [unreleased]
11. Wata Igarashi – Train of Thought [Bunker]
12. Uun – Clarity [Edge Of Motion]
13. Sigha – Flare [Token]
14. Wirrwarr – Void The C-Stem (VSK remix) [Nachtstrom Schallplatten]
15. Sedvs – Still On [Morbid Records]
16. The Mover – Calculations [Planet Phuture]
17. Phobia NL – Ground Zero [ Next Week Records]
18. Blawan – Vented [Ternesc]
19. Inigo Kennedy – Magma [Token]
20. Mike Davis – Communiqué from an Absent Future 4 [Brenda]
21. Blawan – Tasser [Ternesc]
22. Steve Bicknell – Present Mind [6dimensions]
23. Alan Backdrop – Auar [Mental Mordern]
24. Total – 385 [Death Bell]
25. Miller and Keane – Remnants [Audiosculpture]
26. Blawan – Stell [Ternesc]
27. Joy O & Ben Vince – Systems Align [Hessle Audio]
28. Ténébre – Axe Nord Sud [Westnorwood Cassette Library]
29. Anno Stamm – La Viande [Allcity Dublin]
30. Metrist – Auld Flaurist [Timedance]
31. Delta Funktionen – Junior High School Excursion To The Parallel World [Radio Matrix]
32. Ron S – Attack [Anode Records]
33. Christian Wunch – Untitled [Tsunami Records]
34. Taraval – Topaz's way [Hypercolour]
35. Deep_Dimension – Wagging Tail (Reveillon_remix) [Gomboc Records]
36. Mark Broom – Loop132 (Rondell Adams NiteFreaxxx Remix) [Beardman]
37. Tensal – Delafix [Soma]
38. Blawan – Kalosi [Ternesc]
39. Giant Swan – IFTLOYL [Timedance]
40. Airrod – Universe of 90's Techno Parties [Molekul]
Read more: Listen to a banging live set from Surgeon and Blawan