Music
Listen To Nina Kraviz's Brilliant New BBC Essential Mix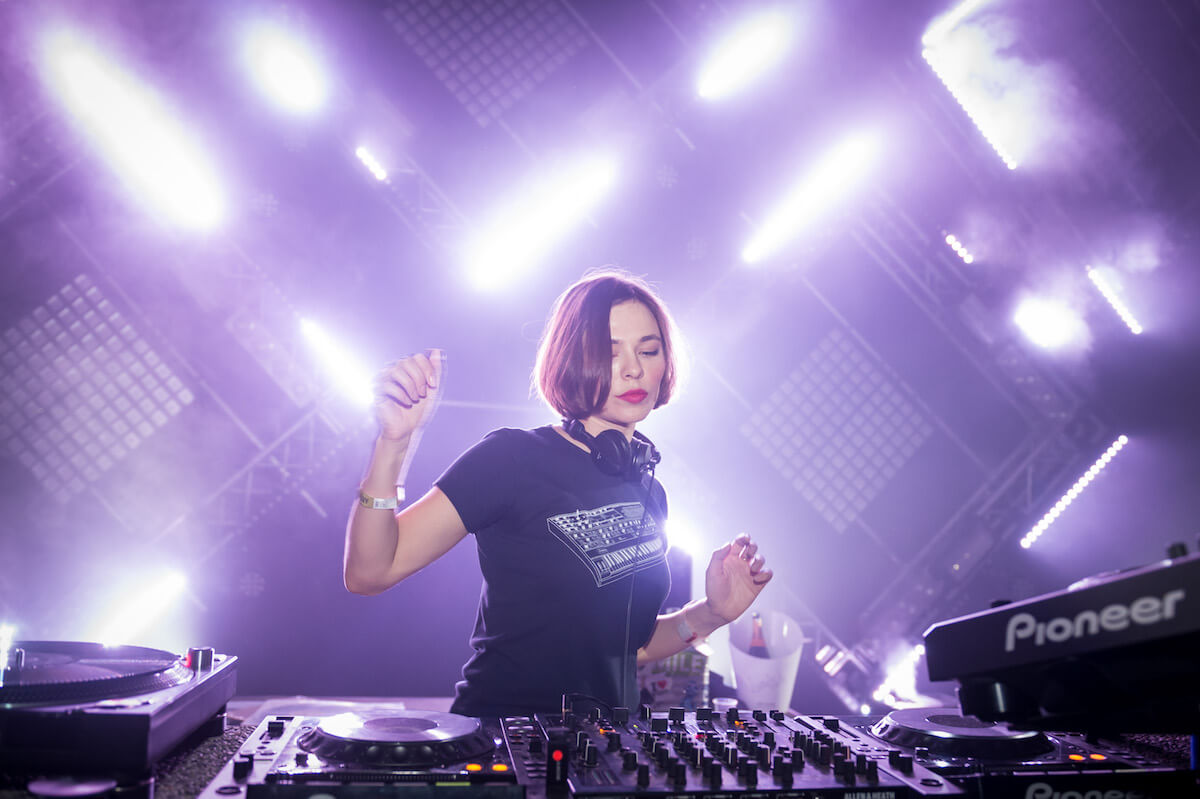 The Russian DJ steps up for her second Essential Mix with a slew of burning tracks from Joey Beltram, Blawan, Terrence Dixon and the трип catalog. 
Nina Kraviz returned to the BBC airwaves over the weekend, treating listeners to a brilliant display of mangled electronic oddities from the techno, house, electro and IDM spectrum. The mix was her second effort for the famed BBC 1 Essential Mix series, following her debut in 2012.
The mix features a generous slice of cuts from her label трип—including three tracks from Bjarki—as well as from Deniro and Biogen. There's even a Bjarki and Kraviz collaboration by the name of "Cookie And Sexy Beat" to enjoy.  Littered among the трип cuts are tracks from Skatebård and Steve O'Sullivan, plus some old school heat from Joey Beltram and Hieroglyphic Being.
In short, it's exactly the mix you need to get your new week started properly. It's also a sign of the sound to come if you're lucky enough to join Kraviz and трип crew when they take over this insane looking UFO-shaped water tower in Helsinki for their next banging rave. Listen to it below and scroll down for the complete tracklist.
By loading the content from Mixcloud, you agree to Mixcloud's privacy policy.
Learn more
Tracklist:
1 Zero – Roma Zuckerman
2 L.T.B.C.Y.B. – i
3 2618 – PTU
4 Cookie and Sexy Beat – Bjarki & Nina Kraviz
5 Sgnelkab – Skatebård
6 Unknownby Unknown
7 Love Is Ok (Ricardo Villalobos Remix) – Sieg über die Sonne
8 Inner Language – Far Electronics
9 Fermi Paradox – Volruptus
10 The Line – Maelstrom
11 This Is 4 The Rave Bangers – Hieroglyphic Being
12 Mstera – PTU
13 Untitled – Terrence Dixon
14 Magic 01- Biogen
15 AFX Theme (Bjarki Edit) – user48736353001
16 Twilight Dome Pt.2 – Jellybean
17 Unknown (Armando Edit) – Joey Beltram
18 Unknown – Speedy J
19 Lorry – Vladimir Dubyshkin
20 Quatre 20 – Steve O'Sullivan
21 Gamma Player – Millsart
22 700 – Deniro
23 Unknown – Deniro
24 Unknown – Joe Lewis
25 993_mst.wav – Blawan
26 God Stepped Out Of Space (Bjarki's Re-Work) – Overmind
27 Never Vacuum Alone – Bjarki
28 Unknown – Unknown
29 12345 tranx2 – Bjarki
30 This 5321- Bjarki
31 25 C14 – Universal Indicator
32 Years – Roma Zuckerman
33 005_CINQ3 – Steve O'Sullivan
34 drab 2 – Bjarki
35 248_H_133.59375 – Aleksi Perälä
36 Intact Alef – PTU
37 Alien People – Volruptus
38 Close Your Eyes – Acen
Read more: Nina Kraviz dissects modern electronic music in conversation with Gunnar Haslam