Culture
This Map Lets You Listen To Sacred Spaces From Around The World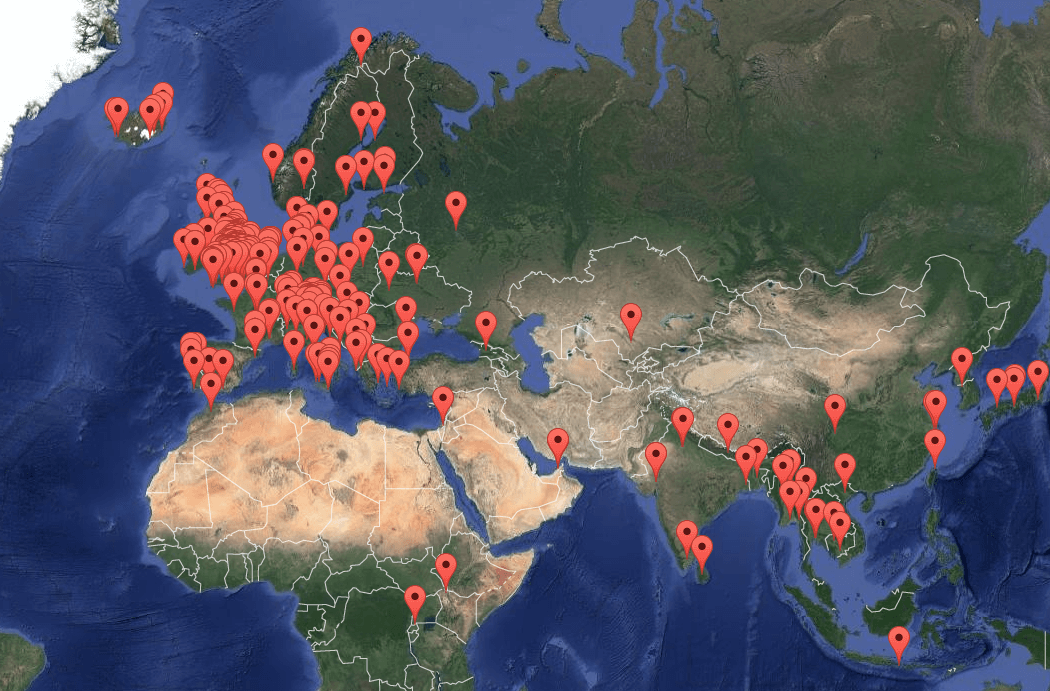 Sacred Spaces launches today, with producers remixing global church, temple and prayer sounds
Cities and Memory is a worldwide field recording and sound art project that lets you listen to field recordings from over more than 55 countries via its Global Sound Map.
Now Cities and Memory has launched a project titled Sacred Spaces, which aims to examine "the crucial role sound has played in our spiritual and religious lives for thousands of years" and to explore "the sonic similarities between different religions and different types of sacred space from across the world."
Sacred Spaces is Cities and Memory's  biggest project to date, with 123 artists and field recordists from around the world contributing sounds from 34 countries.
You can listen to the full Sacred Spaces map here.