Massive Attack, Pussy Riot, Sleaford Mods & More To Play Banksy's Nihilist Disneyland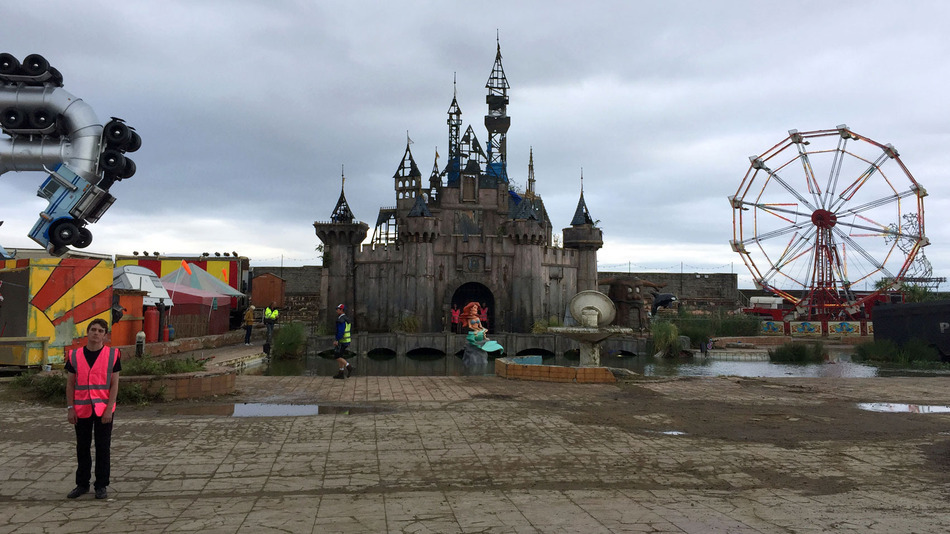 Banksy's Dismaland is a new nightmare parody of the well-known Disneyland theme parks, where dreams are said to come true. Opened on a run-down seaside location, the decayed attraction will feature artwork from The KLF's Jimmy Cauty and Damien Hirst, who some have speculated could be Banksy himself. That would be boring; I hope it's two kids standing on each other's shoulders under a trenchcoat.
Also appearing at the park each Friday night will be a selection of live acts including Sleaford Mods, Massive Attack, Savages, Pussy Riot, Run The Jewels and a host of others. It's the best time you can have in a run-down space outside a DIY noise show.