Culture
Could Massive Attack's Robert "3D" Del Naia be Banksy?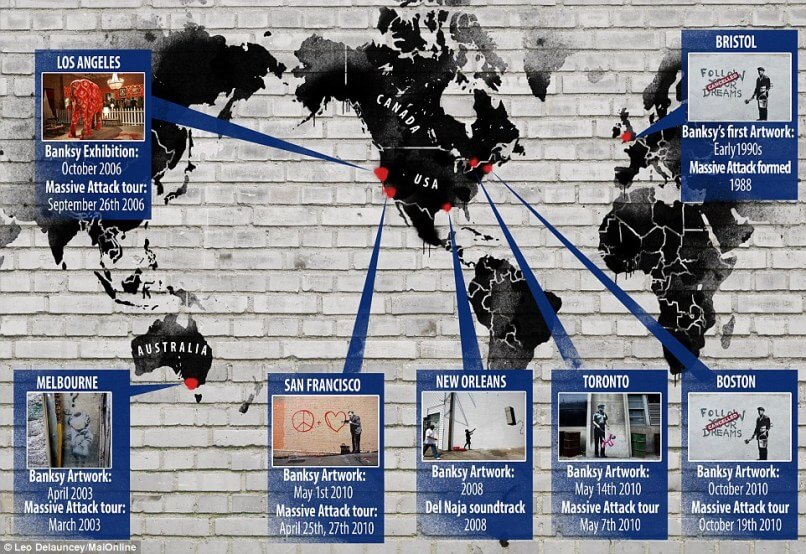 Evidence suggests…maybe.
Do you sometimes wake up in the middle of the night wishing you knew the identity of Banksy? We don't know if Scottish writer Craig Williams is having a hard time sleeping, but he sure did go to some lengths to present a new theory about this mysterious artist's identity.
This March, the world was made to believe for a second that Bristol-Based artist Robin Gunningham was in fact Banksy. Needless to say he denied that claim and it couldn't be verified. Now, Williams' reasoning suggests that Banksy is not just one person but a collective of artists, overseen by Robert "3D" Del Naja. Yes, Massive Attack's Robert "3D" Del Naja.
In his search for clues he found 12 instances where Banksy's art appeared in cities at the same time as a Massive Attack concert or recording session. And indeed, 3D was once a graffiti artist himself. And Massive Attack and Banksy have been citing each other as inspirations for their respective work. Intrigued? You can read Williams' whole argument here.
For more Massive Attack, check out their new video starring Cate Blanchett here.