Culture
Meet The Designer Of Fela Kuti's Visionary Album Art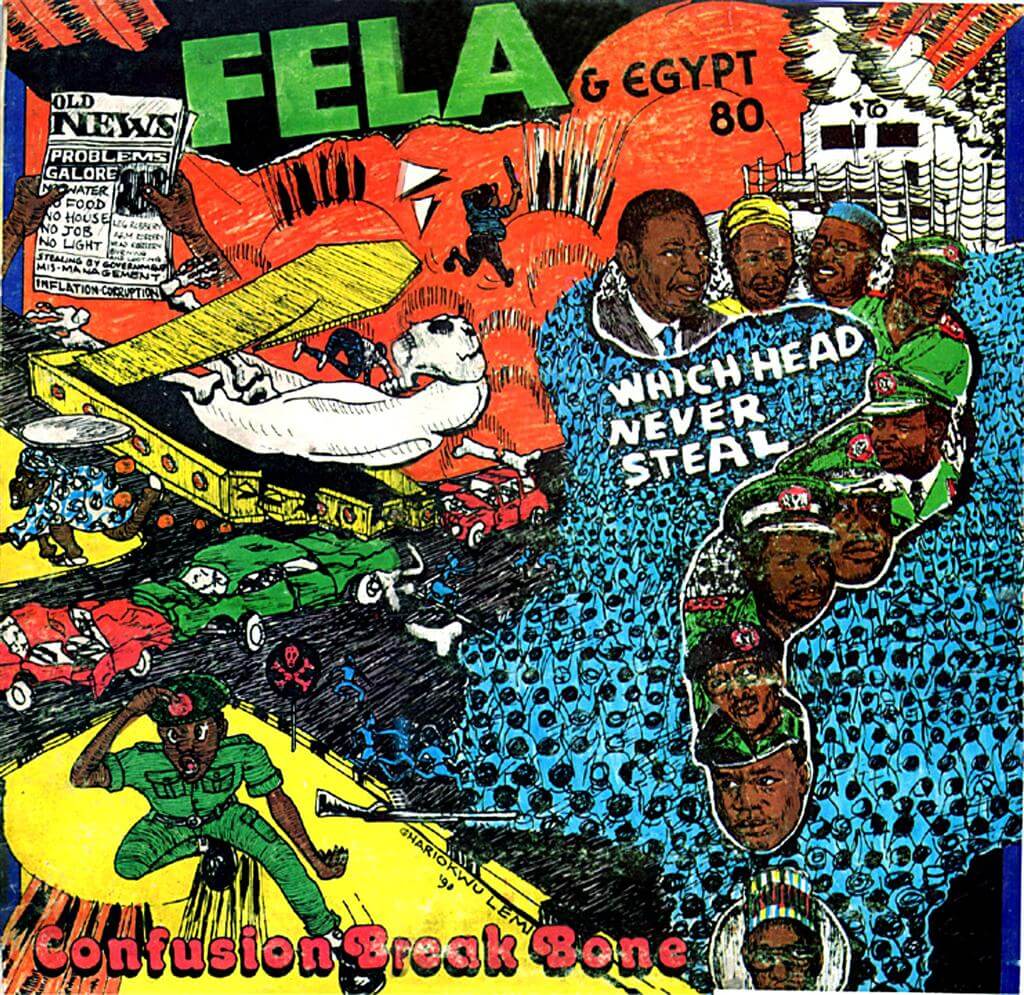 Lemi Ghariokwu's beautifully chaotic visual language translated Afrobeat's polyrhythms and politics into images.
Organized chaos is one way of thinking about the musical legacy of Fela Kuti. Afrobeat, the style that he helped to pioneer in the '70s, is a dense and funky jumble of careening polyrhythms and political messages. And while the music is fondly remembered, the artwork that accompanied these sounds—via LP covers and sleeves—is just as iconic. Lemi Ghariokwu is the name of the artist behind many of Fela Kuti's most iconic albums. And it's strange, honestly, because it's almost impossible to imagine this music depicted any other way. Self-taught, Ghariokwu employed collage, illustration, oil painting and other formats to bring Kuti's sonics to the visual world in a vibrant and extremely memorable way.
Vinyl Factory has a really nice article on the subject that explains the relationship between the two in detail. We recommend it.
Read More: A guide to early African electronic music