Tech
This Mixer Could Help Digital DJs Ditch Laptops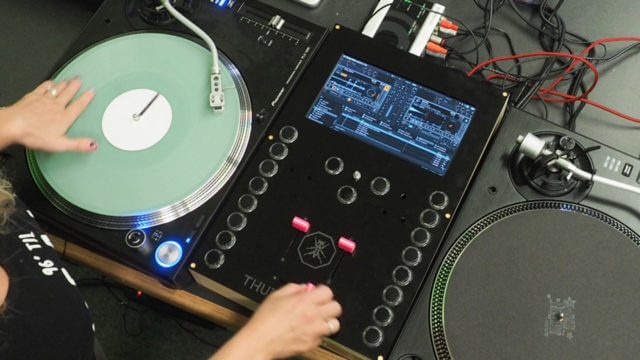 Because nothing ruins the vibe of a good party like a big glowing screen.
Digital DJing is a field full of compromises. Sure, lugging a laptop to a gig allows for a near-infinite library of music and beyond-human technical abilites, but it also makes you look like a colossal dork. It is for this reason that many digital DJs have long sought a solution that incorporates the benefits of laptops withouts the aesthetic hangups.
And that's where the Invader comes in. A collaboration between DJ QBert and Thud Rumble, it's a two-channel mixer with a built-in touchscreen-controlled computer. It runs Windows 10 which means that it can easily handle Native Instruments' Traktor or any other popular digital DJ software. It also comes with a full suite of MIDI-assignable buttons, knobs and input/output options.
You can get your hands on one of these bad boys for just $1,699—pretty reasonable when you consider that it's both a mixer and a computer.
So what do you think? Will the Invader replace your laptop? If not, then what about this monolithic slab of controllerism from Pioneer?
(Via Engadget)