Culture
Navigate These Striking Soundscapes From The London Tube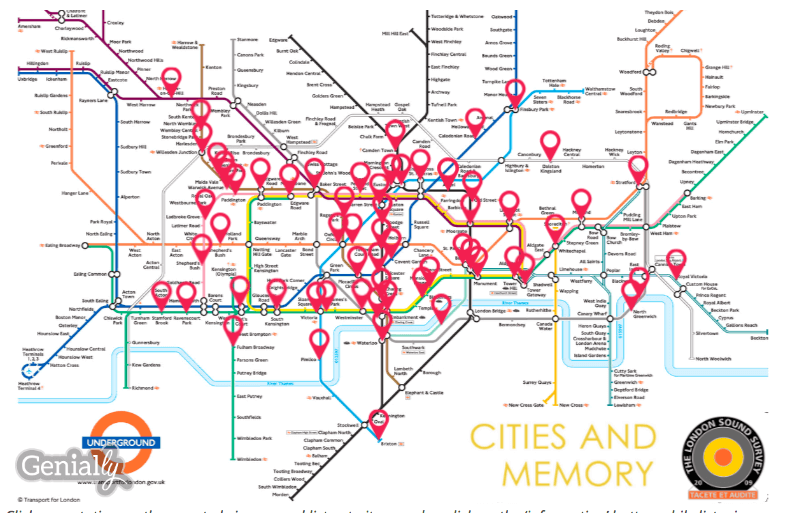 Football fans singing in Oxford Circus have never sounded so strange.
The Next Station is an awesome field recording project from Cities & Memory, a global sound art initiative that aims to present "both the present reality of a place, but also its imagined, alternative counterpart—remixing the world, one sound at at time."
True to that mission statement, Cities & Memory has tackled one of the most iconic and entangled entities of any city around the world: The London Tube. In the words of the project organisers, "The Next Station is the first ever sound map of the London Underground. As well as documenting the sounds of the London Underground, by remixing and reimagining every sound it creates an alternative sound world based on the experience and memory of the iconic Tube."
Click on an interactive map to hear soundscapes and field recordings from plenty of the city's underground hotspots, and then read about how the sound artists twisted and manipulated the recordings to create eerily figurative and fantastical representations of the stations.
Read on to learn about how London's new mayor plans to save the city's nightlife here and sign a petition to help save the city's famous Fabric nightclub here.