Culture
Negativland's New LP Includes Bandmate's Cremated Ashes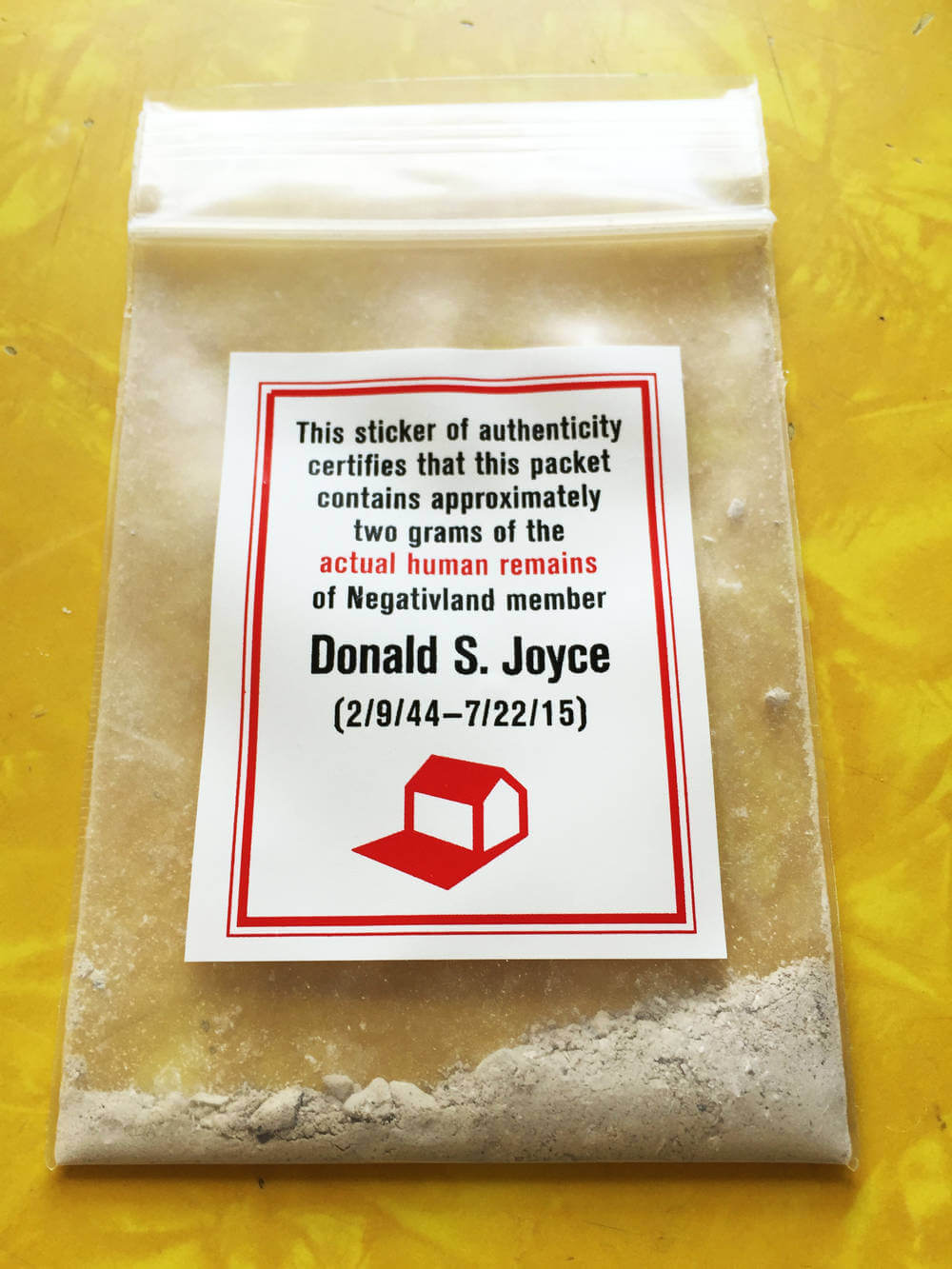 Experimental music and art collective Negativland have come up with a rather…intimate way of commemorating the passing of ex-member, Don Joyce.
There's weird label merchandise, and then there is offering two grams of an ex-band member's remains with your new album. Art collective and experimental music pranksters Negativland haver erred on the side of the latter, offering their newest record The Chopping Channel, with "Bonus Reality Packaging" containing "several grams of the actual human cremains of Donald S. Joyce!" (And one of Joyce's old tape loop cartridges).
Negativland have always had a "nothing's sacred" musical ethic, compressing thousands of different pieces of sonic detritus into their dense sound, but this takes things to a new level. As the band state in their announcement on Boing Boing: "This is not a hoax. We've decided to take the Chopping Channel concept to its logical conclusion by "productizing" an actual band member. It is also a celebration of the degree to which no idea in art was ever off-limits to Don, and offers a literal piece of him, and of his audio art, for the listener to repurpose and reuse. We are pretty sure he would have wanted it this way." So move fast because stocks are limited!
Read More: Check out this extremely weird Depeche Mode memorabilia