News
New Order Is Releasing A Beer Called "Stray Dog"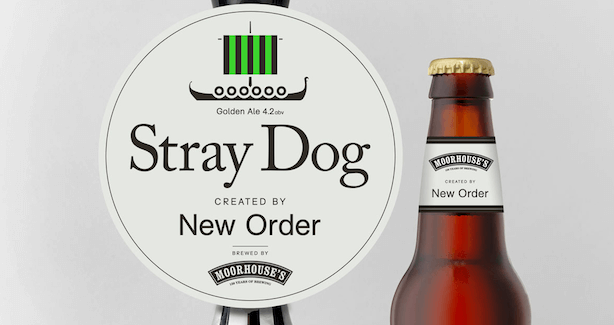 Disappointed New Order fans waiting on a new album can now drink their sorrows away with the band's beer.
The joys of a wealthy retirement, huh? Play the occasional show, drop the odd hit, brew your own beer. New Order have definitely struck that fabled "work-life balance" thing pretty much on the head. The name of the beer is taken from a track from their 2015 album, Music Complete, and promises to be a  "refreshing and clean tasting golden ale with hints of citrus fruit and lychee, all balanced by a subtle bitterness." We'd take a Berliner Pilsner any day… (Speak for yourself—Pils-hating Ed.)
Ex-New Order member Peter Hook has just announced a massive autobiography about his time in the band. Read about that here. Watch a rare video of New Order performing in 1981 here.