Music
New Order's 1984 Spoof Documentary Is Utterly Weird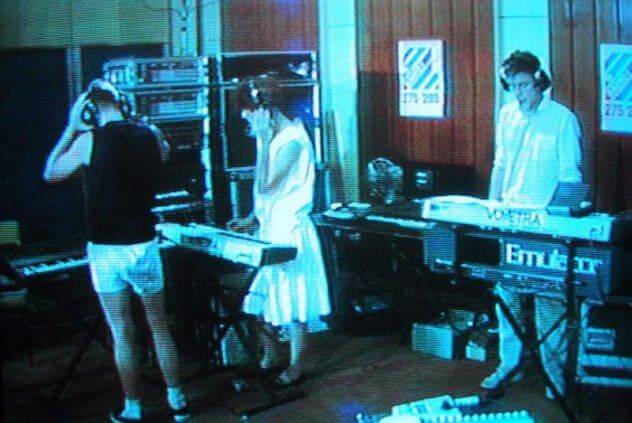 Factory Records' most famous group created this TV documentary with their tongues firmly in cheek—yet the resentment simmering below it is oddly real.
If you ever wanted to see Factory Records head Tony Wilson naked in the bathtub, today's your…erm, lucky? day. In 1984, New Order were invited to participate in UK Channel 4's music series Play At Home, which ostensibly asked bands to create documentaries about themselves and their home towns but  essentially gave them 45 minutes to do whatever they wanted. While some bands followed the format to the letter, others took a more oddball (read: interesting) route; Siouxsie & The Banshees, for example, crafted a brilliantly psychedelic take on Alice In Wonderland. New Order, on the other hand, took a humorous route and made an absolutely ridiculous "documentary" that sits somewhere between Dadaist performance art and a Monty Python skit.
Imagine a real-life 24 Hour Party People filtered through a trippy lens and you'll have some idea of the mindset behind all this. Much of Wilson's time on camera is spent, yes, naked in the bathtub, and the film portrays him as a brilliant fool and also something of a creep. At one point, a fully-clothed Gillian Gilbert joins him and starts to interview him. These and later exchanges (particularly notable: Durutti Column, A Certain Ratio and Section 25 confronting Wilson in a bar about Factory's accounts and wondering where the money is going) eventually become uncomfortably, subtly hostile and resentful. Nobody really has a kind word to say about anyone. It's a beautiful thing to watch, and hard to imagine that such a thing could be made today.
Watch More: Our interview with New Order from last year