Music
Nina Kraviz Has Recorded The Latest Fabric Mix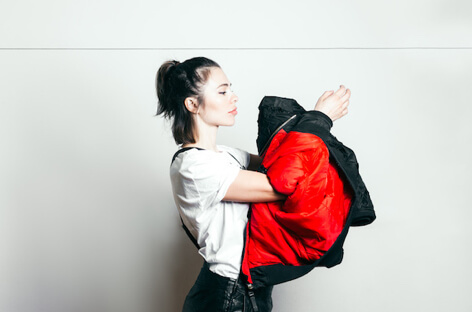 What's "brain dance"? Nina Kraviz's new Fabric mix explores her conceptual genre.
Fabric may have closed recently, but its long-running mix series continues to roll on as strong as ever with Nina Kraviz slated to helm its 91st installment. According to Kraviz, the mix is stacked with 41 tracks of "brain dance"—which apparently means music from across a broad spectrum of techno, ambient, IDM and acid. A quick glance at the tracklist reveals a pretty interesting cast of characters, with cuts drawn from her трип label alongside revered producers like Panasonic, Pete Namlook, Biogen and Woody McBride. In her words, the mix acts as "an invisible bridge between the past and a future that is actually now." Sounds good to us!
The mix will be released on December 9. It can be previewed, pre-ordered and purchased via Fabric's website.
Tracklist
01. Species Of Fishes – Tak
02. Bedouin Ascent – Ruthless Compassion
03. Woody McBride – TV
04. DJ Slip – Jill's Meth (Side A)
05. Tim Taylor, Dan Zamani, Freddie Fresh, DJ Slip – Iceberg
06. Soren -19C
07. Leo Anibaldi – Aeon Fusion 1
08. DJ RX-5 – Like A Boogie
09. Nikita Zabelin – Confusion
10. Bjarki – Denise It Ain't Easy 2
11. PTU – A Broken Clock Is Right Twice A Day
12. Orange Juice Man – Huckfuq 3 (Uxi Mix)
13. Birk Brainwash – Deli At Night
14. Breaker 1 2 – Sueno Malo
15. Panasonic – Murtaja
16. Birk Brainwash – Goyfax
17. Beverly Hills 808303 – Acid Planet 4 – A2
18. Kirlian – Porzellangasse Grooves – Groove 2
19. Species of Fishes – Crash Recovery
20. Frak – First Snow In Harlem
21. Species Of Fishes – Bfg9000 vs. Barons Of Hell
22. Biogen – Irrelevant Information
23. Biogen – Lag 38
24. Species Of Fishes – Sh
25. New Composers & Pete Namlook – Tetra
26. Unit Moebius – Radar
27. Nina Kraviz – You Are Wrong
28. Torul V – Denwer
29. Nina Kraviz – Pochuvstvui
30. Mike Henk – Dox-003 Untitled B1
31. Woody McBride – The Power Hour
32. Christian Bloch – Refuse
33. DJ Tuttle – Universe Of Love
34. Woody McBride – Prolonged
35. Drax LTD II – Amphetamine (Air Liquide remix)
36. Claude Young – Locked
37. Negative Return – First Light
38. Air Liquide – Revelation
39. Automatic Sound Unlimited – Approaching
40. The Detroit Escalator Co. – Fate (As A Chasm)
41. AFX – fork rave
Read more: Nina Kraviz has a conversation with Gunnar Haslam