Culture
Nina Kraviz's Next Rave Is On This 50-Meter Helsinki Water Tower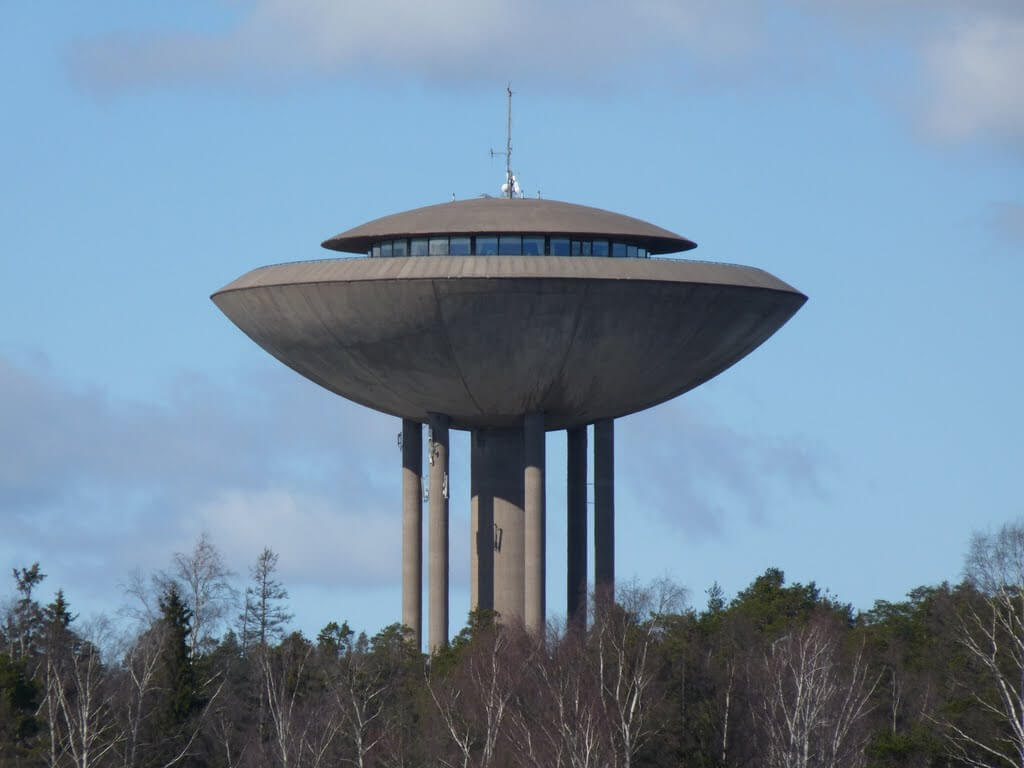 трип is taking its legendary raves sky high.
First it was a volcanic cave in Iceland, now it's a futuristic UFO-like water tower in Finland. You have to give it to her: Nina Kraviz does have a habit of finding some pretty spectacular locations to throw her трип label showcases.
After two years of throwing full-blown raves in the Icelandic crater, Kraviz is moving her next party to this beautiful and rather insane-looking orbital water tower in Helsinki. Haukilahti tower will be host to the showcase on October 29 beginning at 6pm, before the festivities move to Ääniwalli club from 11pm onwards. Only 150 tickets will be available to the show, so if you want to board the UFO with Nina and the трип crew, you better move quick.
And to get you warmed up for the rave (at 50 meters above ground at the beginning of the Finnish winter, you're going to need it), Kraviz is set to be behind the decks for this weekend's BBC 1 Essential Mix. The mix will be her second iteration for the famed series following her debut in 2012, which you can hear below. Scroll down further to watch EB.tv's exclusive video feature with the Russian DJ.
Read more: Nina Kraviz shares an exclusive edit of 'You Are Wrong'