Feed/Tech
Nintendo's New Cardboard Keyboard Lets You Play Your Switch Like A Synth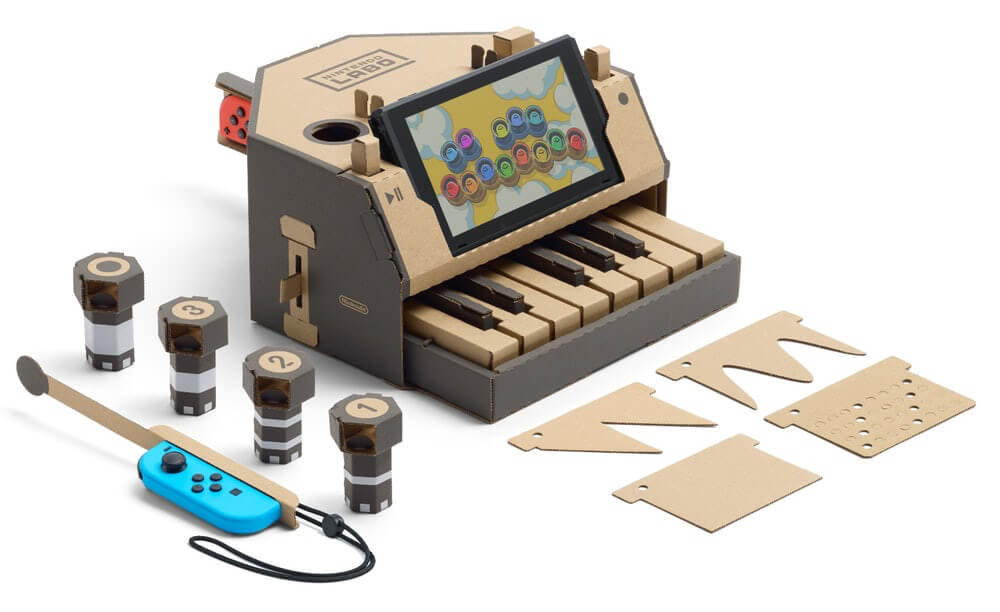 Ever wanted to know what it was like to build your own Nintendo accessories? Well, now you can with the Nintendo Labo kits.
Described by Nintendo as a series of "interactive build-and-play experiences," the Nintendo Labo is a build-your-own add-on to the Switch console. The modular cardboard sheets are powered by the Switch and allow the console to be played like a synthesizer keyboard. It uses the infra-red camera of the Switch to register keys pressed and knobs turned, which then modify the sound and parameters of the console.
As Nintendo says, "with each Nintendo Labo kit, kids can transform modular sheets of cardboard—specially designed to interact with the Nintendo Switch console and Joy-Con controllers—into creations called Toy-Con. As you build, you will have fun discovering how the technology works and might even invent new ways to play with each Toy-Con!" Check out how it works in the video below, and head to the Nintendo Labo website to get more details about this amazing kit here.
Read more: Make your own polysynth from two hacked Nintendos