Music
Party Like It's 1992 At This Laptop-Free, Vinyl Only Berlin Rave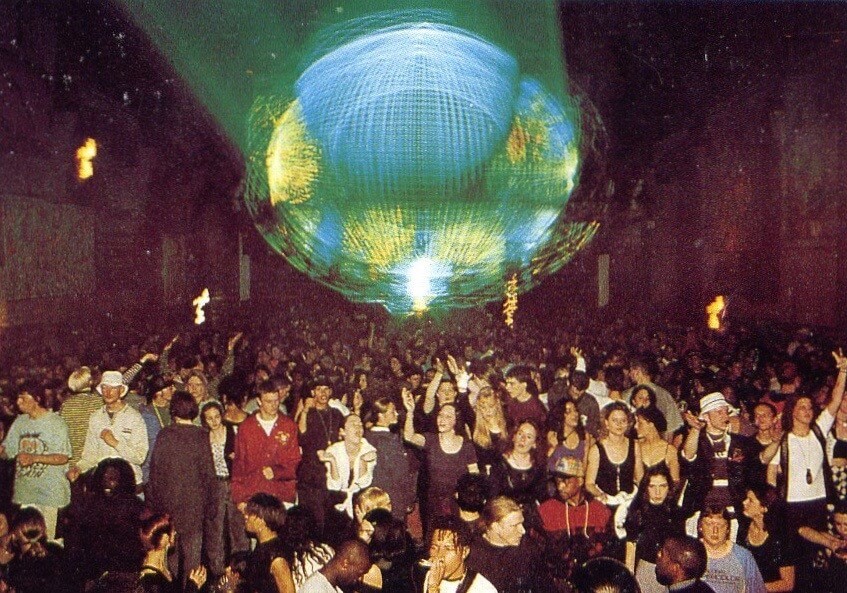 Take a trip to the '90s with Back To Basics, an old-school warehouse rave at the new Club Ost.
Over the last couple of years, parties dedicated to old-school sounds have become a bit of a thing in Berlin. And on December 30, you can visit one of the city's original old-school raves, Back To Basics, for yourself. The party's creative forces instituted the event in May 1992 amidst the burgeoning rush of excitement for techno, a time in which they felt that they wanted to celebrate the wild eclecticism of the nascent rave years between '88 and '92. The forthcoming Back To Basics at the new Berlin techno hotspot Club Ost is the final installment of its 25-year anniversary celebration, which started earlier this year.
As usual, the lineup is not a star-studded affair but a gathering of key players from back in the day. It includes Re-Activ8—of the pioneering French hardcore techno project Projekt Taciturne—as well as the EBM-indebted live acts Recall IV and Technoline. Each element of the party, from the lights to the laser shows, will be handled by revered old-school alum from Berlin's early clubbing history. Oh, and there will also be unreleased '90s rave footage projected on the ambient floor's "techno kino." As the flyer boldly declares: "No laptops, no controllers, no CDJ. Our DJs play vinyl. Our artists play live." Check it out below and RSVP to the event here.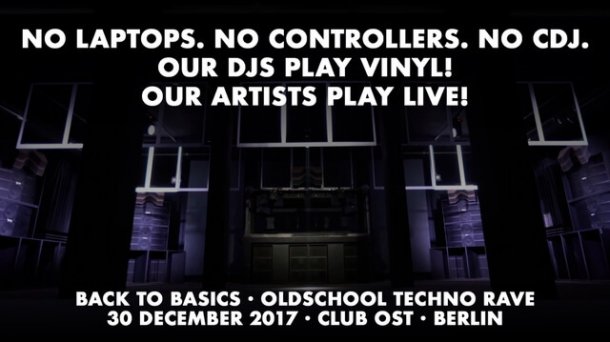 Read more: This video archive takes you inside Berlin's '90s techno raves