Culture
These Photos Take You Inside Frankfurt's Legendary Techno Club, Omen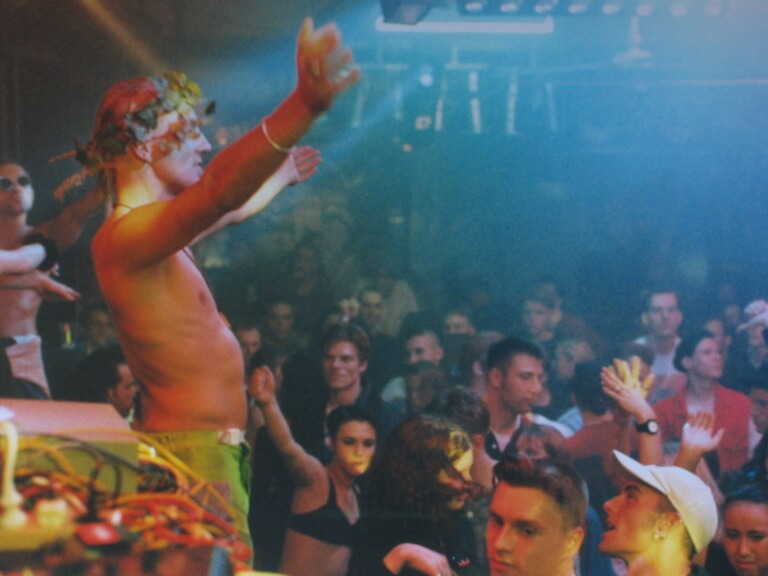 The history of Frankfurt's infamous techno club in pictures.
While Berlin might be regarded as Germany's "techno capital" right now, back in the late '80s and early-to-mid-'90s, it was the city of Frankfurt that really set the techno agenda. At the center of it all was Sven Väth and his legendary club, Omen. Väth opened the venue in 1988 at the age of 24. For its ten years of operation, it nourished the techno explosion in Germany and played host to some of the international scenes biggest stars, including artists like Richie Hawtin.
Needless to say, Väth and Omen are central figures in any narrative of German techno history. The club became synonymous with a bombastic, no-rules party experience where the dancefloor and the DJ took turns out-intensifying each other. Thankfully, the Omen FFM website has put together some of the best images documenting the era. They'll be sure to send you into starry-eyed nostalgia and…or envy. Featuring DJ shots, photos of regular club revelers and even the graffiti art on the clubs walls, this archive definitely gives you a sense of how special Omen was. Check out all the photos here. Below, watch old pals Richie and Sven talk about the old times in Ibiza.
Read more: The Acid Jesus story: techno, trance and the Frankfurt '90s scene