Feed/Culture
These Photos Will Take You Inside The Delirious Post-Rave Aesthetics Of BANNERAPOCALYPSE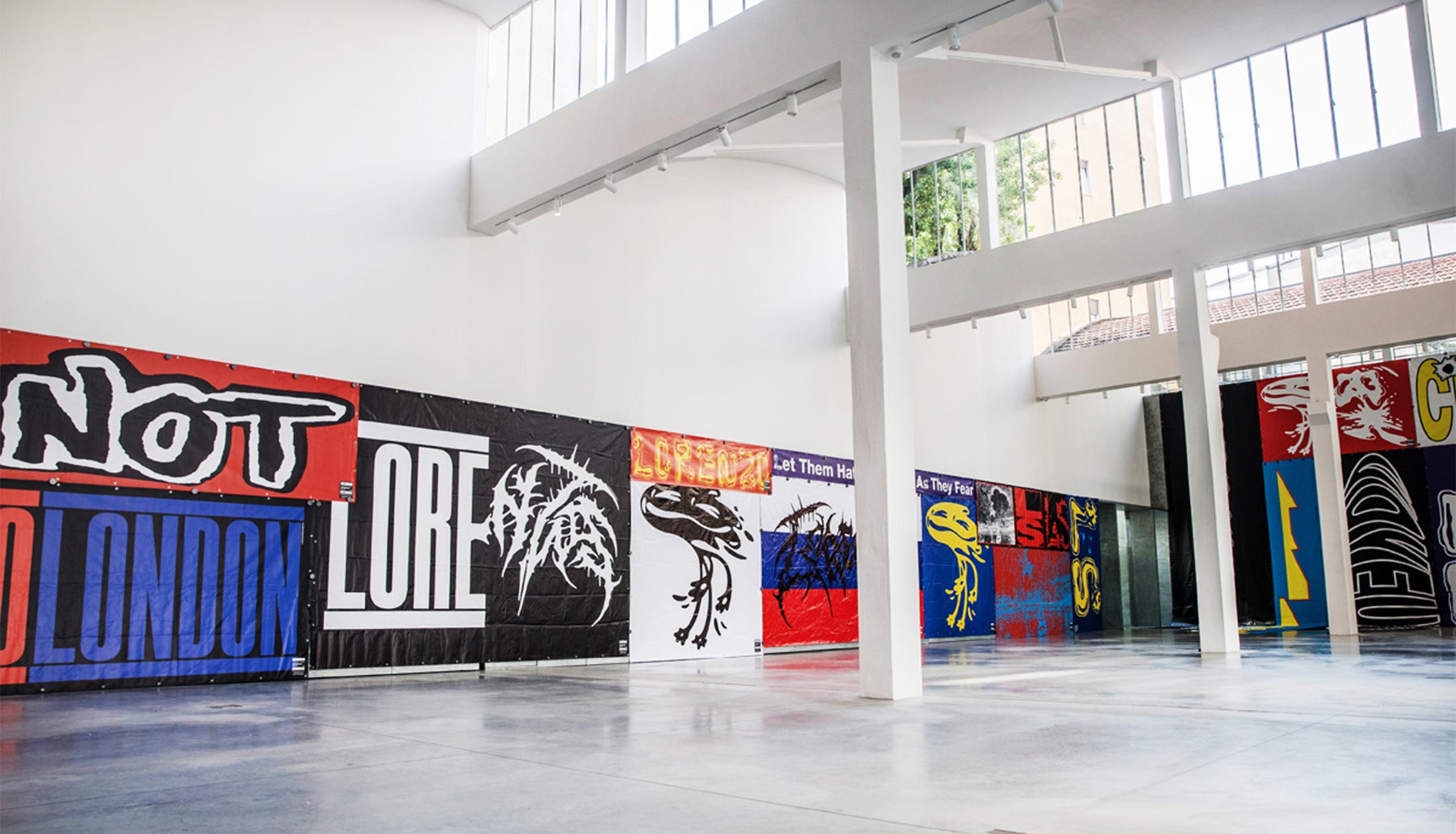 Trance is finally hitting the exhibition space.
On May 25, Milan was painted the lurid colors of post-rave mania.
It was all part of a retrospective exhibition—titled BANNERAPOCALYPSE—celebrating the incredible fliers individually designed by Daniel Sansavini for post-rave experimenter Lorenzo Senni .
The exhibition included over 50 unique banners. Each one was designed specifically for a date on Senni's global tour marking his Warp Records release, Persona. As you can see in the images below, they perfectly match the bombastic—and bombed-out—ecstasy of the Italian musician's tracks. From mangled alien bodies to pop art-degraded type faces, it's definitely a perfect index to understand trance's complex afterglow with music's modern aesthetics. Check out a selection from the exhibition below.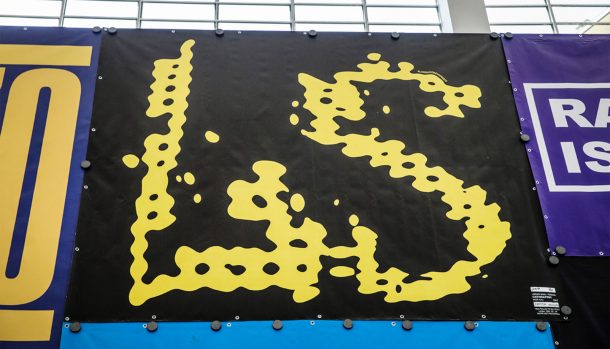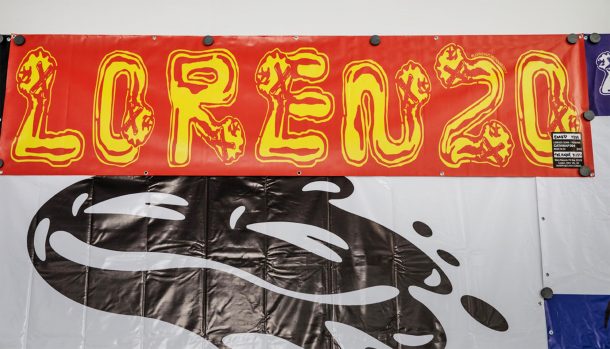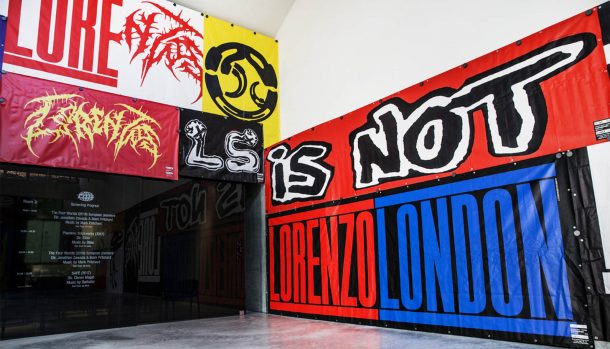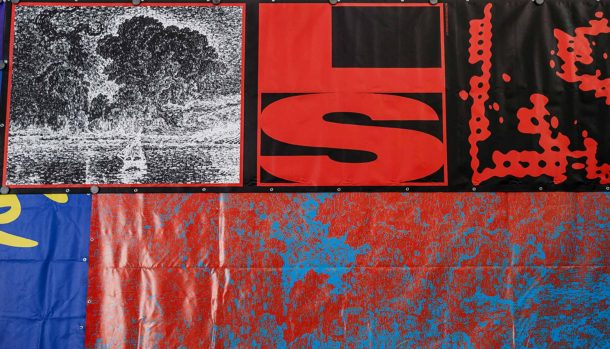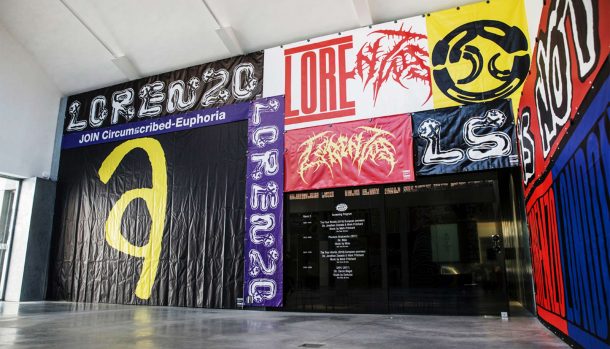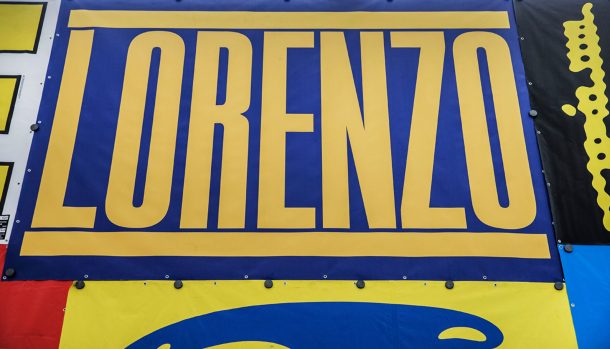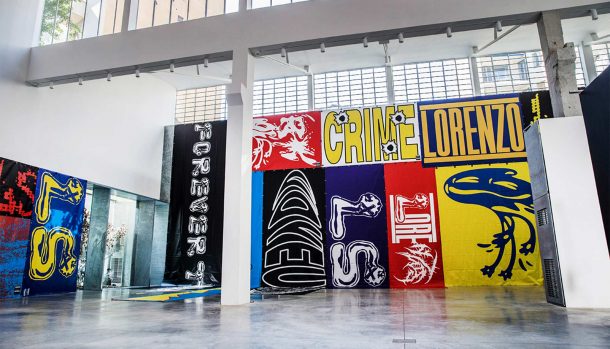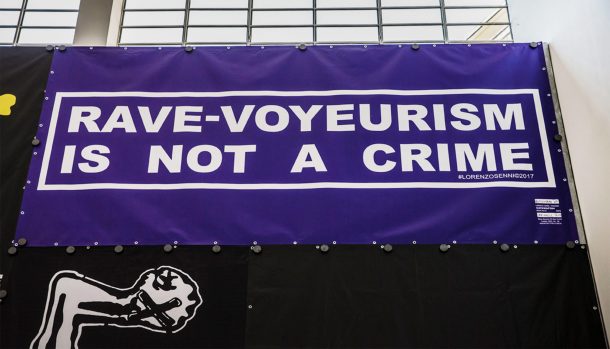 Read more: How Ciel uses trance and new age to move dancefloors