Feed/Tech
Pittsburgh Modular's New Synthesizer Puts Serious Power Into A Destkop Rig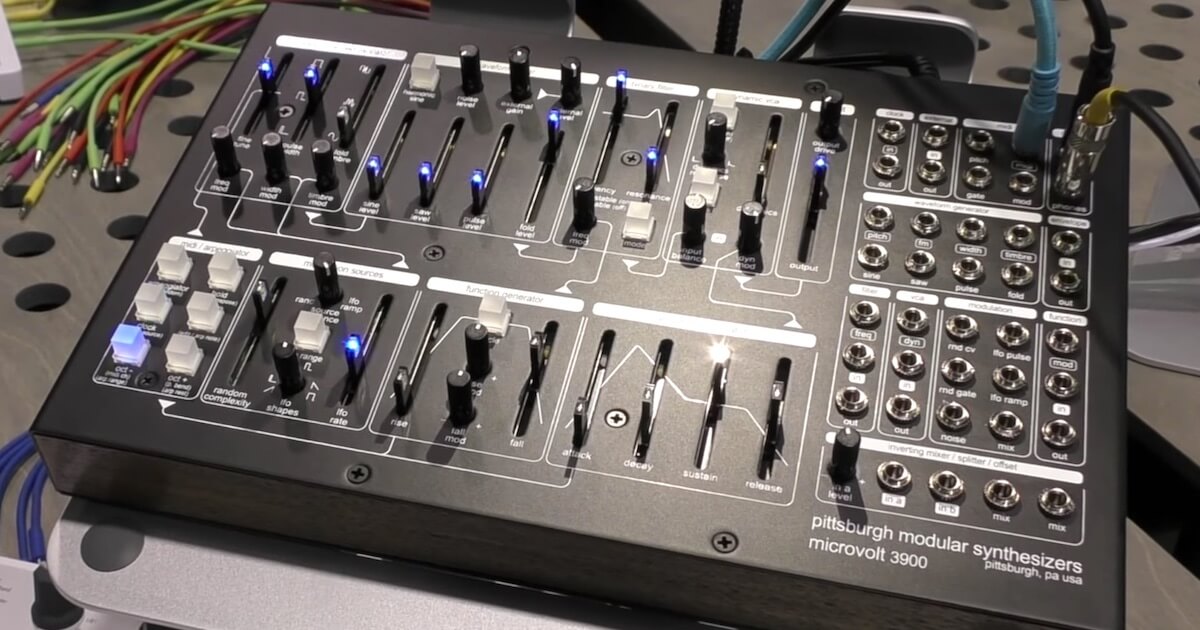 The Microvolt 3900 aims to revitalize monosynths while remaining approachable to newcomers.
Pittsburgh Modular announced a new semi-modular desktop synthesiser at this year's winter NAMM conference: the Microvolt 3900. The device incorporates the company's circuitry, such as its signature binary filter, into a standalone desktop synth that can be played with a MIDI controller or integrate with other modular gear.
You can watch a full demo to get a rundown of its features below. For more info, head to the company's website here.
Read more: The best way to integrate modulars into your music