Tech
This A.I. Played Gamelan Orchestra Heralds The Singularity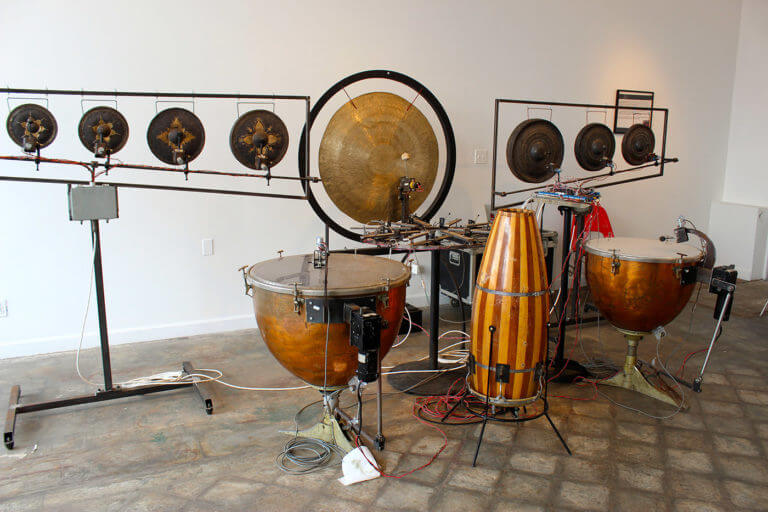 Introducing Slendotron, a great new way to experience the existential dread induced by the approach of conscious machine intelligence. Developed by Apetechnology, a Detroit electromechanical art collective, it's a completely automated and algorithmically controlled mechanical gamelan orchestra. It's currently on exhibition at the Public Pool gallery in Hamtramck, Michigan.
According to an Apetechnology communiqué, "this installation is loosely derived from the Javanese tradition of the Gamelan orchestra. There is no pre-­programmed score, the music you are hearing is being randomly generated by the computer. It is generative, algorithmic, aleatoric and, yes, it is loud. The sounds you hear are not of cars crashing this time, but of something more subtle and historically beautiful, ideal for the beginning of the future of everything." We honestly don't know how we feel about "the future of everything", but we'll at least enjoy the music this thing produces until the intelligent machines arrive to replace us.
Not enough existential dread for you? Then head over here to learn about Google's new A.I. that can jam with a digital synthesizer.
(Via Hyperallergic)